Social enterprise Rosie's has opened a new cafe in Aberdeen.
The new premises at the Tillydrone Community Campus will serve as a gathering point for the area, which has had no cafe since Covid.
Rosie's Cafe on Rosemount Place also recently closed after more than 20 years.
Run by the charity Turning Point Scotland, Rosie's is a social enterprise that helps people recovering from mental illness to regain confidence, integrate routine into their lives and improve their job skills.
Jane Fullerton, a member of the Tillydrone Community Campus management group, is thrilled to see Rosie operating in the area.
She said: 'We didn't have a cafe in place after Covid. But one of the things we thought about was opening it as a social enterprise.
"The idea was that we could give people something and they would have a reason to come."
"Wonderful" to be back
Alison Paterson, Head of Services for Rosie's Social Enterprises, said, "We are delighted to have reopened Rosie's Cafe after overcoming the challenges we encountered during the pandemic.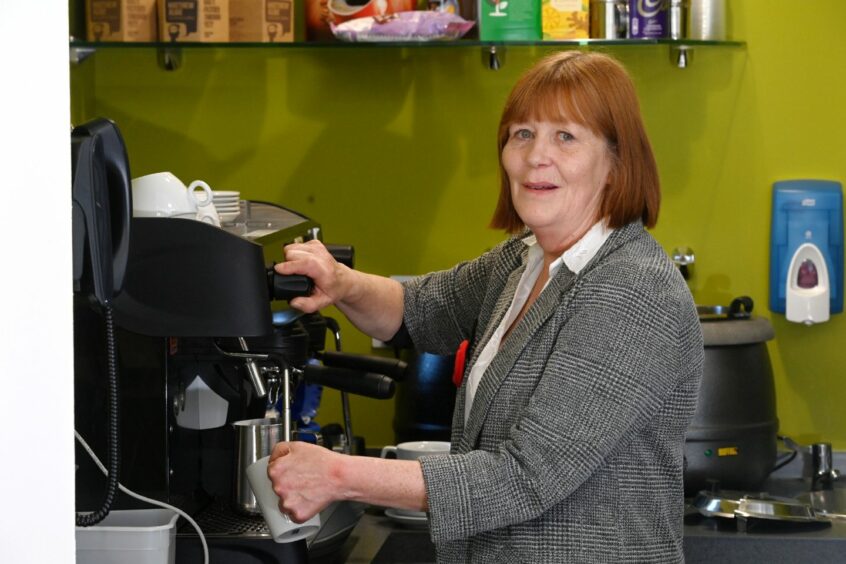 "This allows us to continue to support and train the people we work with,
and we look forward to serving great food to the community.
"It was wonderful to see our staff and community members enjoying Rosie's Cafe today during the grand launch and I want to thank everyone who attended for their support."
The cafe will be part of Rosie's wider social enterprises, based on Holburn Street.
She also leads framing, DIY, graphic design and enhancement workshops. And all handmade products are showcased and sold in the on-site gift shop.
Internships in any of these professions are funded by Aberdeen City Council for a maximum of two years.
They operate like a normal business and try to make a profit. But instead of the profits going to the business owner, they will be reinvested in the company's social goals.
Craig Winter, Director of Business Development and Nikki Bramley, Services Coordinator for Turning in Scotlandwere also at launch.
Mr Winter said: "Sometimes communities like Tillydrone can get a bad reputation or get discouraged.
"But that's where the heart of Turning Point is. We wanted to put coffee at the heart of our work.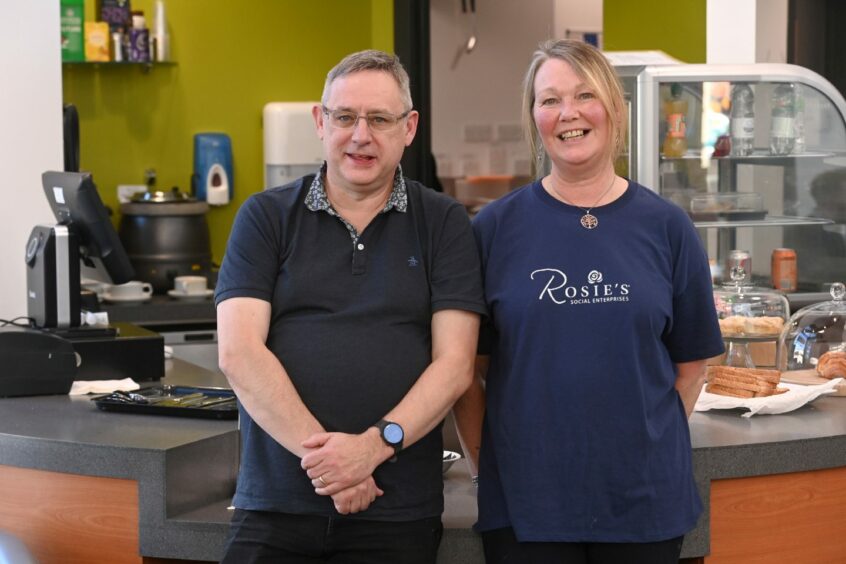 "People here will learn customer-facing skills and restaurant skills."
Improving the image of Tillydrone
Mrs. Fullerton of Tillydrone Community Campus The management group wants Tillydrone to be "seen more positively".
She said: "We develop a range of activities here such as arts and crafts, yoga, children's activities, dance and exercise for the elderly."
Kairin van Sweeden, Advisor to Tillydrone District said: "It's fantastic to see the cafe open in Tillydrone's superb location.
"I'll drop by regularly for a cup of coffee."
Already subscribed? Login
[Aberdeen's Tillydrone hosts new cafe to help people get into work]
[[text]]