Teenager Mitchell Wilson cooks up a storm three times a day, according to his mother Tammy Wilson.
The budding chef's passion for cooking and food started early.
"I had it in the kitchen at three, four years old," Ms Wilson said.
"Once he hit six or seven, that's when he started watching all these cooking shows on TV and he was inspired."
Her big dreams of working in the hospitality industry were encouraged by a recent training experience at a local cafe.
He attended the Coffee for a Day program for high school students who wanted to learn how to cook healthy food.
The collaboration between Bendigo Foodshare and local cafes has been set up to teach young people hospitality skills.
Mitchell, 14, said his first experience in a professional kitchen made him dream of a big career in hospitality.
"Preparing meals, then when I have a bit of experience, creating my own and opening my own restaurant," Wilson said.
"I've wanted to be a chef for a long time. But working in a real commercial kitchen makes me think, that's something I'm good at."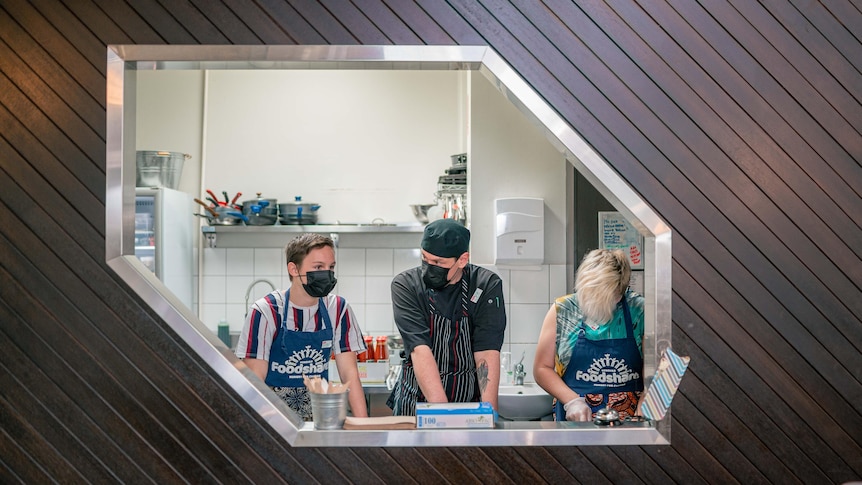 Coffee "needs young people"
Hoogah Café owner Gina Triolo said the sessions were very enjoyable and successful for her staff and the trainees.
"We need young people…it's a good way to do it," Ms Triolo said.
"Mitchell was very, very good. Very enthusiastic and up for any challenge."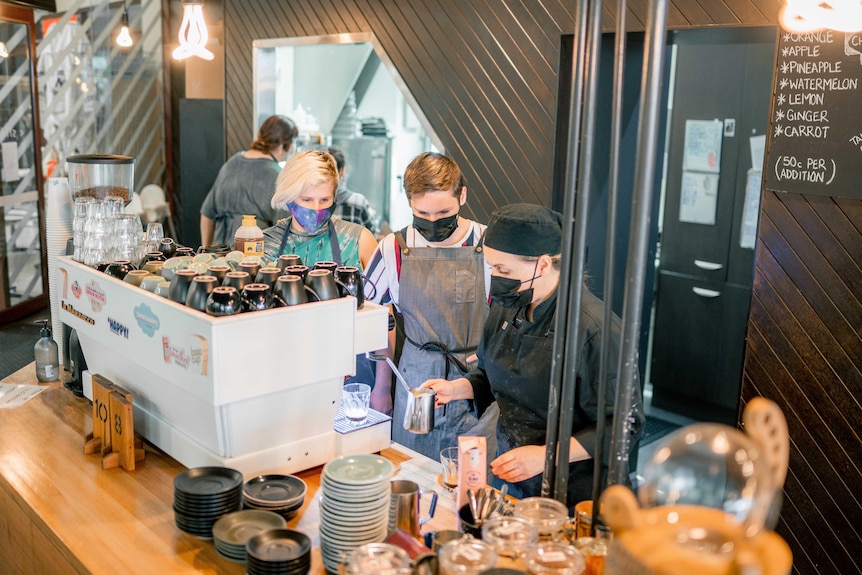 The program proved useful for cafes which were able to identify future staff at a time when venues were struggling with shortages.
"We had to close one day, the penultimate week, because I had a virus and I didn't have anyone to play my role for the day," Ms Triolo said.
There's no doubt the budding chef has enjoyed the experience, which has a job waiting for him at Hoogah Cafe when he turns 15.
"When I was delivering a meal to someone, they called me sir…which was pretty cool," Mitchell said.
He said he learned some practical skills that he was looking forward to putting into practice.
"It's like something you always have to know – how to cook, how to work in a kitchen, food safety, food handling," he said.
"I'm going to submit my CV and hopefully I can get hired."
Job , updated