While most people dream of retiring for Dominique Mancellon, it was way too boring.
The gregarious French man, who is the former owner of the famous Cafe Boheme in Aberdeen, retired twice before deciding he is simply not a man of leisure.
Instead, after 40 years in the local hospitality industry, the 63-year-old is back in his happy place after opening Café Noir, a small, rustic French cafe in Arbuthnott Place in Stonehaven.
Specializing in "good" coffee paired with traditional French crepes and galettes – a thicker savory crepe – Dominique is back to doing what he loves best.
"I'm the man who can't retire," laughs Dominique, who lives in the small coastal village of Catterline.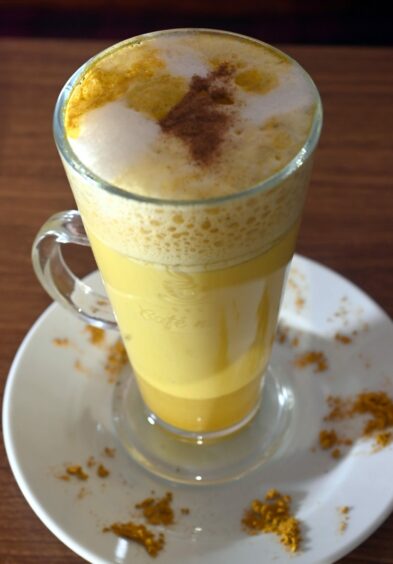 "Every time I tell my daughters I'm going to retire, another opportunity too good to miss arises.
"I get bored very easily so here we are at Café Noir."
The best
Growing up in Provence, south-eastern France, in a family with a passion for food and drink, Dominique was destined for the culinary world.
And crossing the English Channel to bring his taste of France to the northeast proved to be the perfect recipe for Dominique whose reputation as the crème de la crème precedes him.
"Because I've been in the hospitality industry for 40 years, I've gotten to know a lot of people," says Dominique.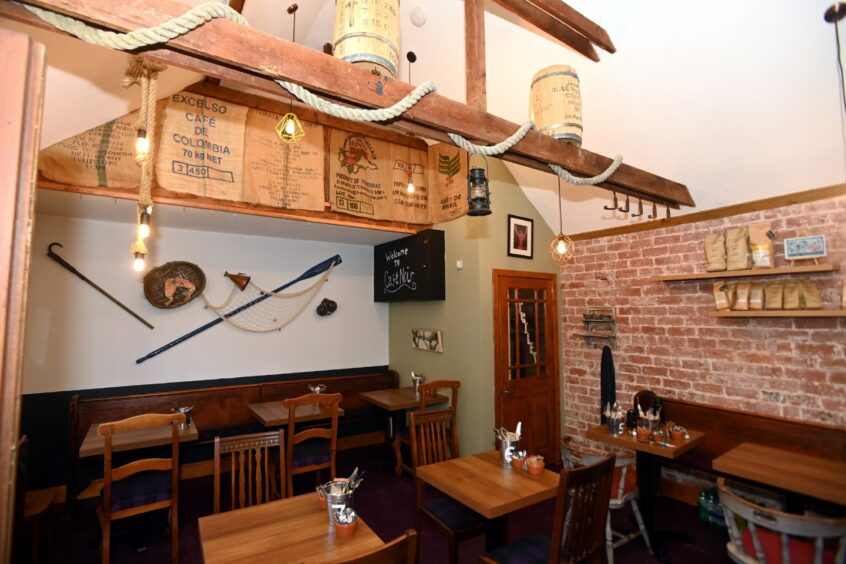 "There was a young man I used to serve years ago at Café Bohème who now comes to my new cafe with his son and grandson, so it's good that you go back a long way with the people."
Located in the former Shamrock and Thistle Cafe, Dominique has transformed the space into a little piece of France.
Rustic atmosphere
"The cafe is very rustic, small and beautiful inside," says Dominique.
"We specialize in good coffee, so we did a lot of research to get the highest quality coffee.
"One of the companies we use is Maison Dieu based in Brechin.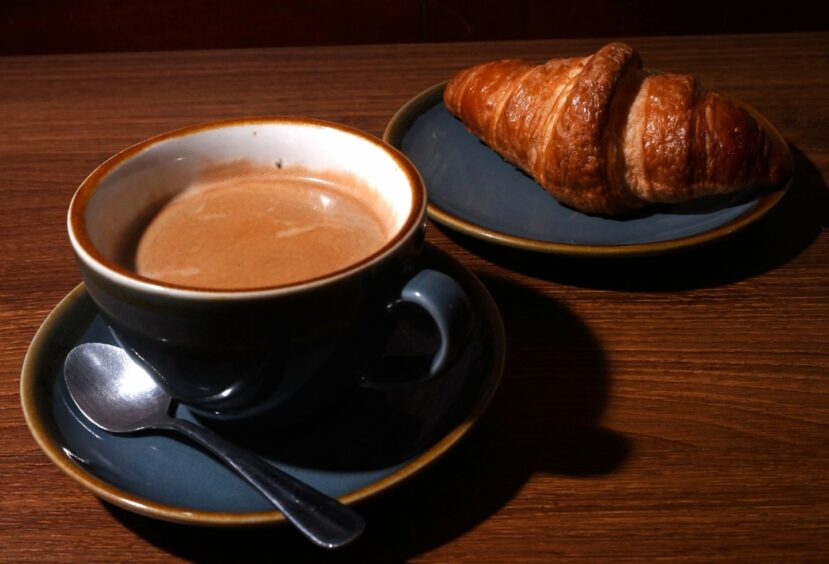 "Two young people put it together and their knowledge of coffee is phenomenal.
"When I took over the coffee, one of them visited me and spent about six hours showing me how to make the best coffee and teaching me the correct coffee to water ratio."
Turmeric and hot chocolate lattes
In addition to serving great coffee, the cafe also has other delicious drinks on the menu to warm up the cockles this fall/winter.
"We have a selection of hot chocolates including white chocolate, hazelnuts and chocolate shavings – we change our special hot chocolate every week," explains Dominique.
"We also do a good chai latte, turmeric latte and matcha latte."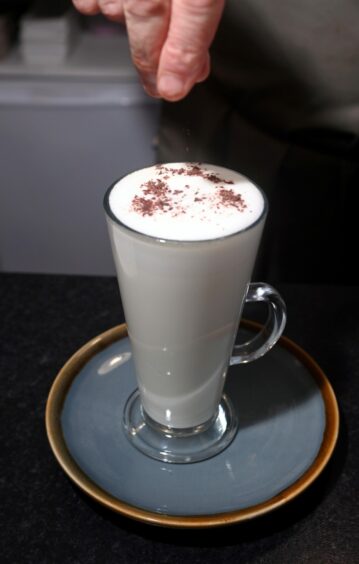 Preparing a good cup of tea is also important to Dominique.
"We have a great selection of teas," he says.
"As with our other drinks, we try to get the best quality product, so we use Edinburgh's Eteaket.
"The other we use is Jenier, an American company that vacuum packs tea.
"So when you get a delivery of Earl Gray tea and you open it, the aroma is amazing."
French crêpes and galettes
Dominique's homemade French crêpes and galettes go perfectly with coffee, hot chocolate or tea.
"A pancake is like a pancake but thicker, it's a savory treat," explains Dominique.
"The pancakes we make are made with buckwheat flour so they are gluten-free.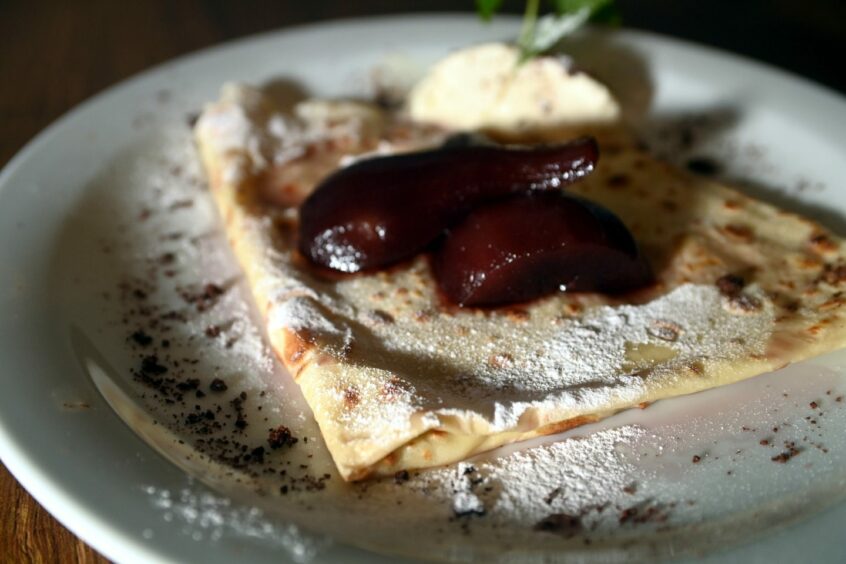 "People can choose from a variety of toppings, including one for breakfast with eggs, bacon, sausage, mushrooms and maple syrup.
"We also have a vegetarian galette and other toppings such as smoked salmon and a Mexican which is similar to a fajita and a bit spicy and a Croque monsieur with French cheese sauce, home cooked ham and French cheese."
Seasonal ingredients
Using seasonal products is also a priority for Dominique.
"When it's mushroom season, we pick them as well as wild garlic," explains Dominique.
"I shoot and fish too so we use it in our cooking."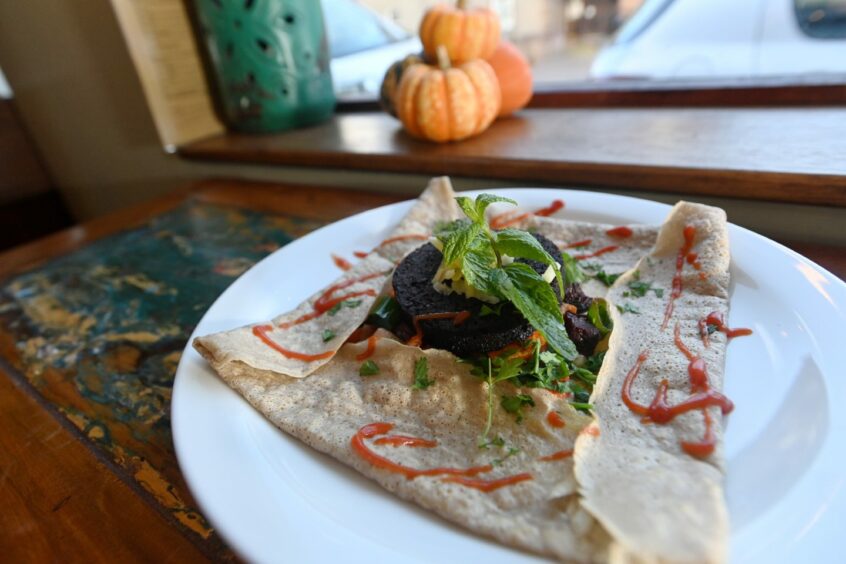 For those with a sweet tooth, the French crepes are sure to hit the mark.
"With pancakes, people can choose toppings like Nutella, strawberries, and Ferrero Rocher.
"The Café Noir crepe is served with a strawberry, banana and espresso chocolate sauce and we also have one that is made with apples with caramel sauce and whipped cream."
Cakes and pastries
The café also offers a selection of cakes and pastries such as croissants and pan au chocolat.
While serving delicious food and drink gives Dominique so much joy, it's chatting and getting to know the customers that matters to the seasoned restaurateur.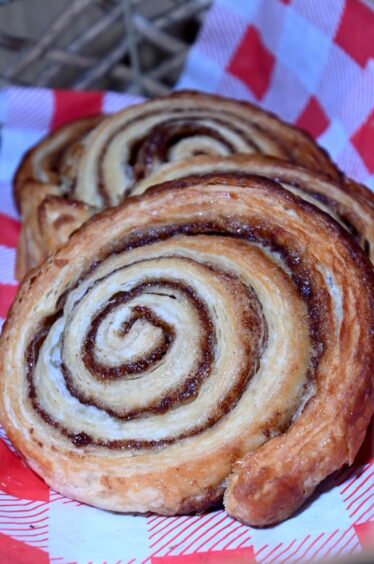 "It's a small place so it's nice to interact with people, that's what I missed," says Dominique, who also owned The Old Pier at the port of Stonehaven.
"I feel happy because I got this small business not to get rich but to allow me to go on and be happy.
"In life, it's good to do what you want to do."
---
Round of questions with Dominique Mancellon
It's the end of the day, how to relax?
After a hard day at the office, I like to walk my dogs.
The most unusual drink you've ever tasted?
Fernet branca (an Italian type of herbal liqueur that usually contains myrrh, rhubarb, chamomile, cardamom, aloe, and especially saffron, made from distilled grape spirit).
What is the most underrated drink?
Turmeric latte.
What's in your beverage cabinet at home?
Gin, Ricard (licorice aperitif) and wine.
The best food and drink pairing?
Muscat de rivesaltes (french sweet wine) and chocolate cake.
If you were stranded on a desert island, which three glasses would accompany you?
Champagne, Ricard and beer.
You must prepare a drink to represent Aberdeen/Aberdeenshire. What would that be?
Black velvet (champagne and Guinness).
You have to serve a drink to your favorite superhero or celebrity.
I would serve champagne to Alex Ferguson.
Tell us a secret trick of the trade?
Always give the ladies a compliment, they always choose where they go for a meal.
---
The Café Noir is open Tuesday to Sunday from 10 a.m. to 4 p.m. For more information, check out their Facebook or Instagram page.
Already subscribed? Login
[Cafe Noir serves up a slice of France to Stonehaven]
[[text]]