ZunZun Cafe is owned and operated by Joel Castellanos alongside his wife, Pascale Petronin. Although they come from different parts of the world – Castellanos being Cuban and Petronin being French – they discovered that the two cultures share a culture of coffee and community.
"[If] you go to a Cuban community and you enter a house, the first thing that [happens is] people will give you coffee without saying anything to you," Castellanos said. "You just go home, and they'll make you a cup of coffee and serve you a cup of coffee. It is parallel in France; they have the same tradition.
After moving to the Houston area, Castellanos and Petronin discovered that American fast food restaurants and cafes were limiting people's ability to socialize and enjoy coffee and food. They also noticed a lack of eco-friendly businesses in the area, which worries the eco-friendly family.
These observations encouraged them to make the changes they wanted to see in the community and move from selling their responsibly sourced coffee at farmers' markets in 2013 to opening Café ZunZun in 2021.
"We want to set an example of sustainability in our community and lead the way in terms of what we would like to see more of, like reusable cups and less plastic straws and less waste," said Mayra, daughter of Castellanos.
The family chose the name ZunZun to honor the endangered hummingbird species native to Cuba. According to Castellanos, the hummingbird was considered by ancient Central American cultures to be a god of life because of the life it brings through pollination. With the hummingbird in mind, they had their building designed to resemble the bird by a sustainability-focused California builder.
Building on their goals of protecting the planet and putting people before profits, Castellanos said he carefully selects the sources of his coffee beans. He personally visits growers to ensure the beans are produced without contributing to deforestation. He also works with small farmers in need of business and women-owned producers who are often overlooked or underpaid.
"It's another story of women because women, [they're] usually a pillar of the community. They do the hardest work, but they don't get paid," Castellanos said. "So we decided, 'OK, let me support women-owned farms, … because if we support them financially, they'll have a voice in the community.'"
The success of these efforts can sometimes complicate the management of the business, as producers have limited supplies. But Castellanos said he thinks it's worth it to make a difference in the world and in the lives of those he works with and serves.
"It makes me happy to see that we are helping someone no one on the other side of the planet knows, and at the same time we are also making people happy. [right here]", said Castellanos. "For me, it's a very good feeling.
---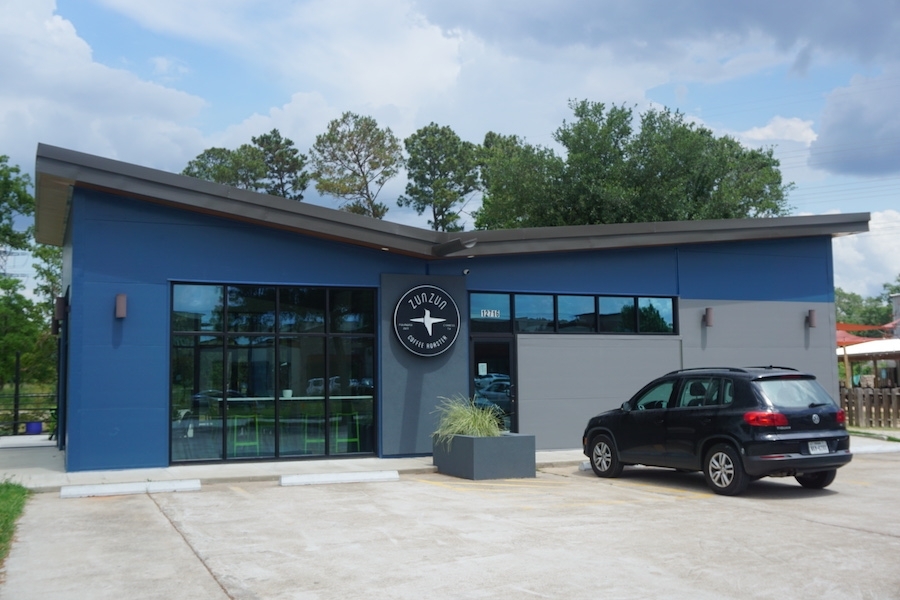 Protect the planet and produce coffee
Joel Castellanos and Pascale Petronin have a unique view of the coffee roasting business they own.
Responsible Sourcing
Castellanos assures that the coffee he buys does not come from farmers who participate in deforestation.
Support women
Cafe ZunZun strives to support female producers, giving them the pay and recognition they deserve.
nature friendly
The building was constructed with minimal waste and materials built to last.
Recyclable
From reusable cups to paper straws and compostable packaging, Cafe ZunZun guarantees that its products are free of harmful materials.
Smokeless roasting
Cafe ZunZun uses a Loring coffee roaster, known for its minimal impact on the environment.
---
ZunZun Cafe
12716 Telge Road, Cypress. 281-914-4906. www.cafezunzun.com
Opening hours: Tue.-Fri. 7am-3.30pm, Sat. 8am-3.30pm, Sun. 8.30am-2.30pm, closed Mon.