MURPHYSBORO — When Amy Mills grew up in Murphysboro, she says businesses lined Walnut Street. Mills is helping bring business back to Walnut Street with his latest restaurant.
Faye, a new all-day cafe opens at 1616 Walnut St., corner of Walnut and 16th Street. The restaurant serves food in its drive-thru and hopes to open to the public next week.
The building itself has some history. It once housed the oldest car dealership in town. When the Tri-State Tornado struck in 1924, the building was partially destroyed.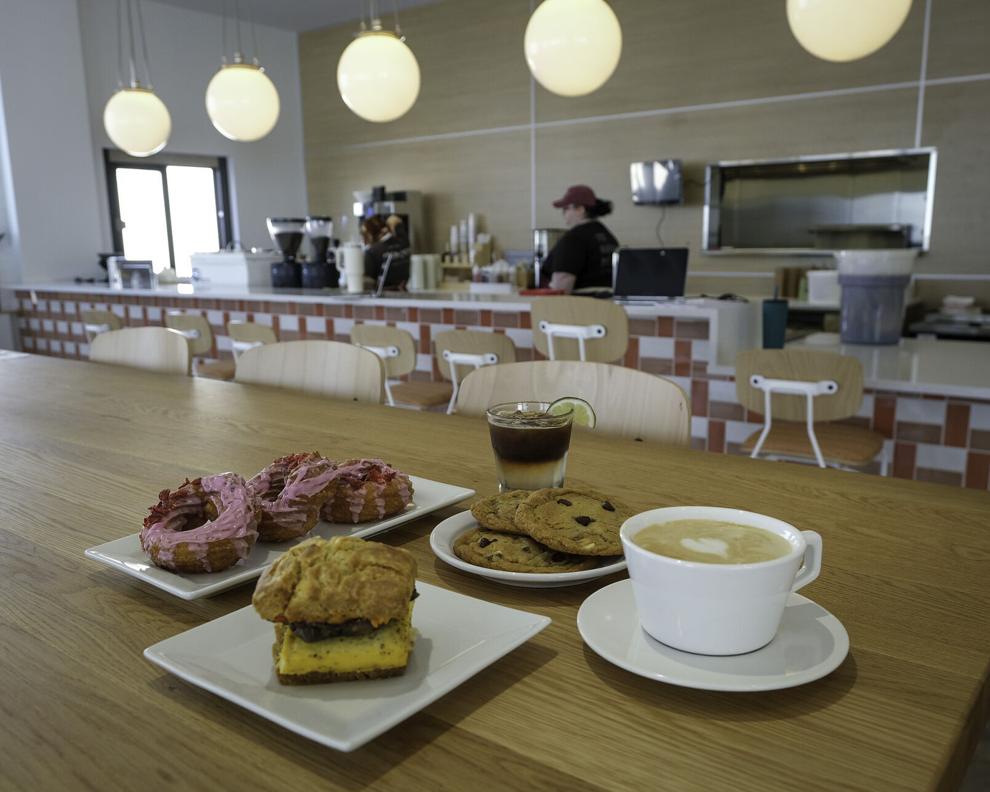 As Mills looked for other sources of income for 17th Street Barbecue, the dilapidated building came up for sale and they bought it. At the time, the building was in poor condition.
The goal of restoring the building was to add a sauce factory and cafe, but also to return a piece of the past to the Murphysboro business district.
"We bought the building eight years ago and it has been lovingly restored," said Amy Mills, owner of the new cafe.
Census Bureau: Illinois may have been undercounted in 2020 census
The building has not only been restored; Mills said he had regained his former glory.
The name of the cafe is a nod to the past and future of the Mills family. It is named after Mills' grandmother and her daughter, both named Faye.
His grandmother – affectionately called Mama Faye – made an indelible contribution to 17th Street Barbecue with her sauces. It's a Mills tradition that began in the 1930s in Mama Faye's kitchen and continued in barbecue restaurants.
"She was a Depression-era widow who made and sold barbecue sauce. She was an incredible inspiration to me and my nine cousins," Mills said.
This same care continues in the preparation of food at Faye.
The menu offers a unique breakfast experience, featuring handmade buttermilk biscuits. The cookies are served as sandwiches with 17th Street Chilli Cheese with a choice of eggs, bacon and sausage or with artisan butters.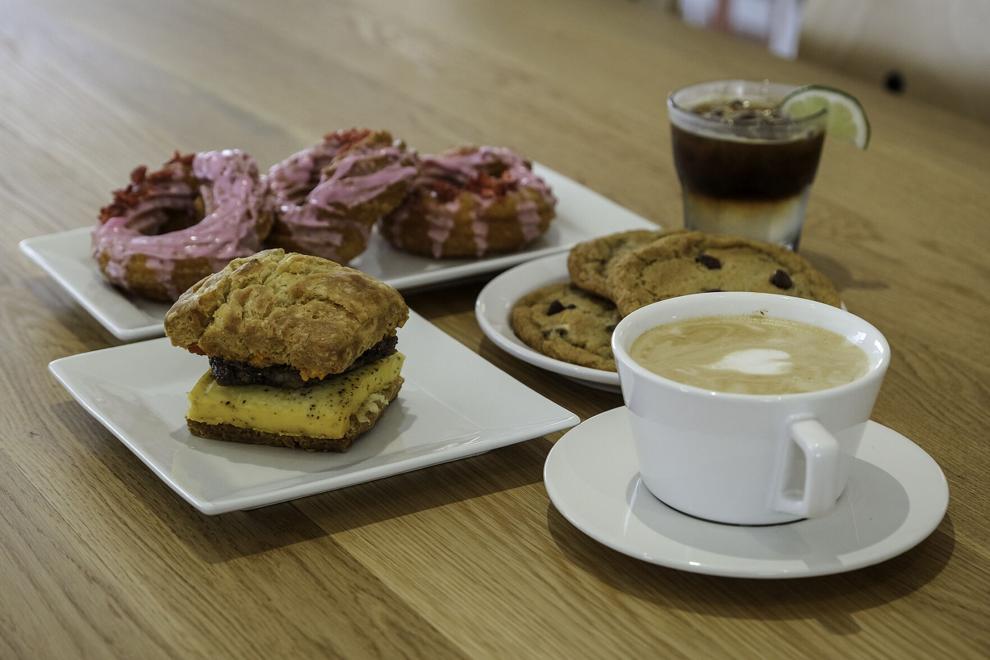 The menu also includes a strawberry crueler and several types of cookies, as well as a variety of coffee drinks.
"We try to make everything special," Mills said.
PetSafe Carbondale Community Dog Park will open Saturday
Everything served at the cafe is handmade. Even the syrups to flavor the coffee are homemade. The coffee comes from Onyx in Rogers, Arkansas.
"It's an award-winning roaster," Mills said.
She said they didn't offer a lot of flavors, but tried to create an authentic cafe vibe and style.
"We want you to taste our delicious coffee and our syrup enhances the flavor, not covers it up," Mills said.
Once next to the interior will be a cafe with tables and chairs and a dining area along the front window. The other side will be a retail space. It will offer grab-and-go foods like salads to take with you and a variety of gourmet foods and equipment to purchase.
Classic Rock's Three Dog Night is coming to Marion
Gourmet foods will be things you won't find anywhere. They will offer a variety of Onyx coffees and teas, specialty sea salts, chocolates, pastas, pasta sauces, bowls, cocktail makers and more.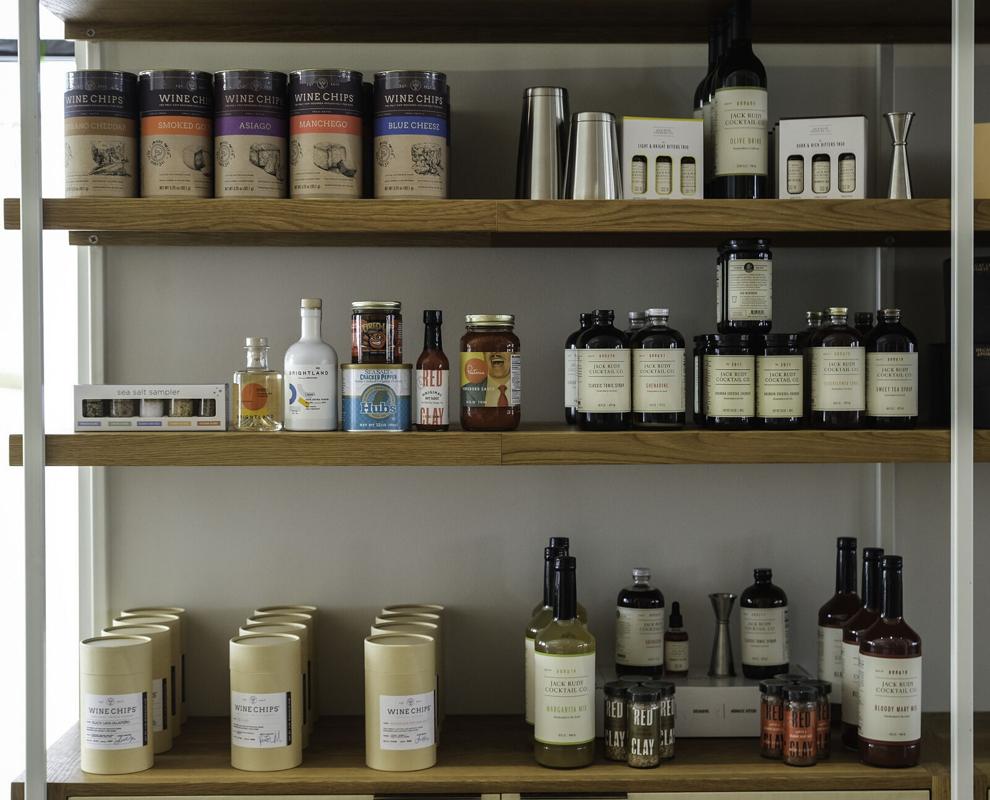 The building itself pays homage to days gone by. In the look of old commercial buildings, the Mills name appears on the exterior of the building.
The cafe signs will be designed like old car signs. The panels are ordered and will be installed later.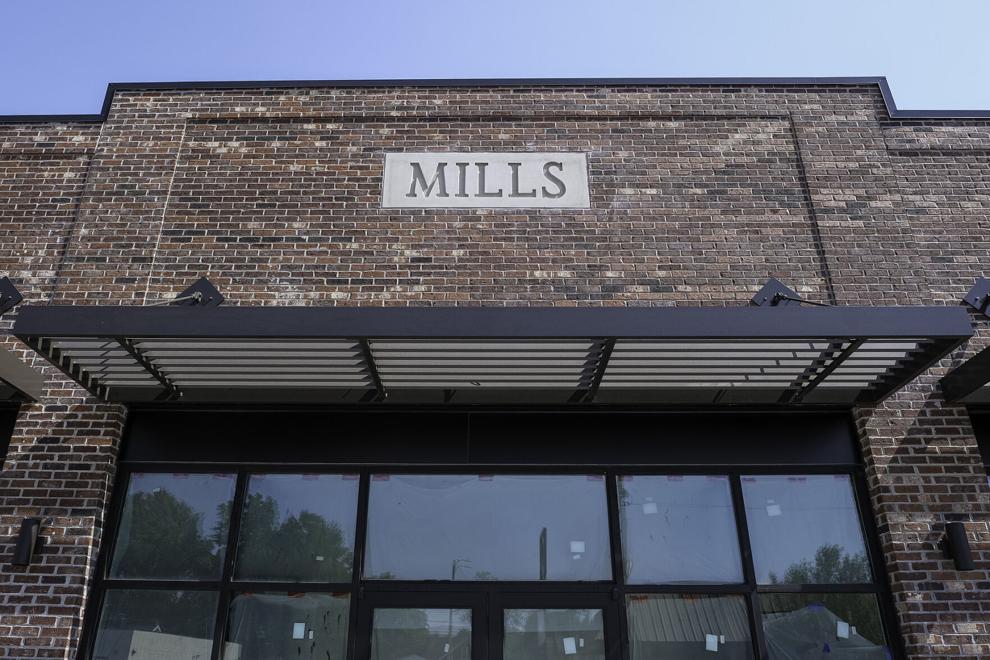 The interior design is based on a 1953 Edsel Woody Wagon. It features wooden table tops with white legs. The upholstery is reminiscent of the Woody Wagon with a coral and light brown tweed. Coral and light wood are again used on the bar, walls and floor.
The facade of the building is full of windows to bring in natural light. Mills said a sofa and chairs will be set up on the business side of the cafe.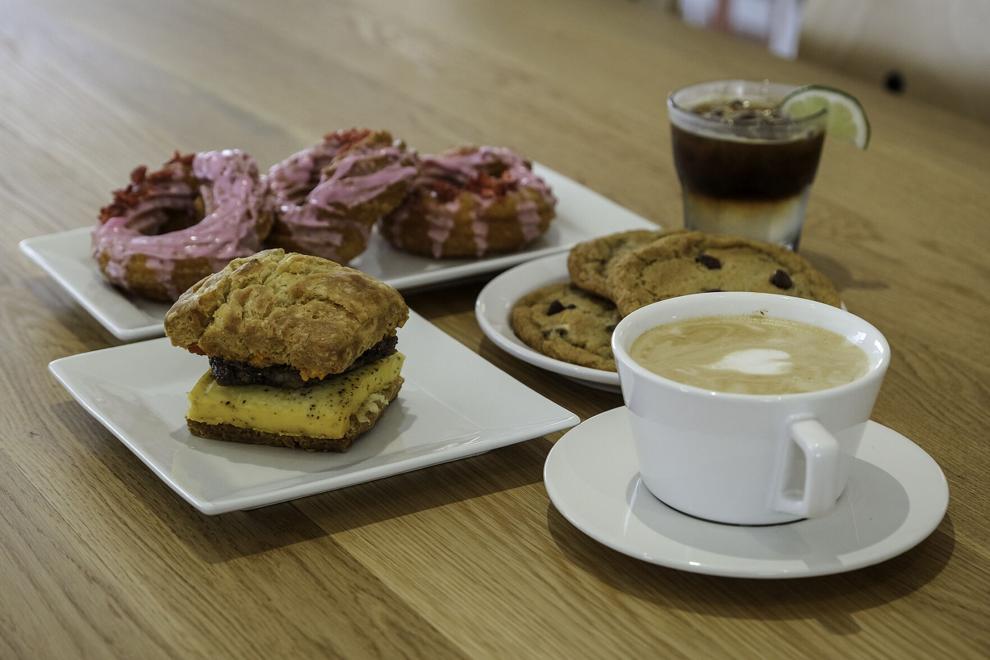 On the east side of the building, they have a patio that will have three fire pits.
Mills said some evening events are planned and will require reservations.
Faye is currently open for drive-thru from 6 a.m. to 11 a.m. More information is available on the Facebook and Instagram pages, including updated schedules.