The Van Der Meer family work together as a close-knit team to plant, harvest and deliver flowers from their farm in the southern highlands of New South Wales to neighboring areas.
During the pandemic, online shopping and phone orders tripled, and they ran a thriving roadside stand.
As the markets closed, a new source of income opened up for A&M Flowers when they began supplying flower wholesalers from their Tallong property.
For Arnoldus 'Arno' Van Der Meer, the secret to a successful family business is investing in your children.
Arno offers advice on how they achieve family cohesion and prosperity even if they work 365 days a year.
"As an older person, I grew up the old way. You have to open up and listen to ideas and how young people see things," he said.
"When you understand that and respect that, you put that into practice and it works."
Little things, big things grow
Arno's daughter, Melanie Van Der Meer, 18, is an early riser these days by choice.
Her strong work ethic can be traced to growing up on flower farms and rising early to catch the Sydney flower markets with her parents.
Now, on market days, Melanie arrives in Wollongong before sunrise with Arno to unload the truck and display the flowers for sale.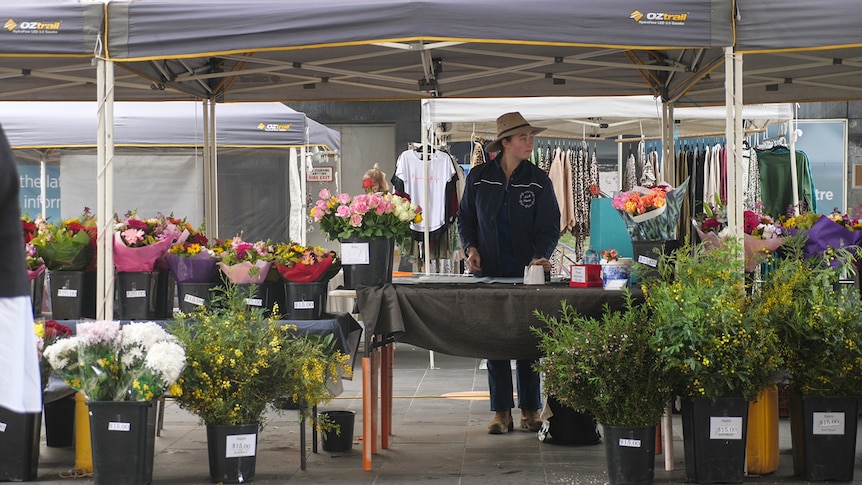 Melanie says she loves the market stall and it's clear her creativity and people skills are put to good use here.
"I like to mix things up, so people look everywhere," she said.
"You can see their expressions and notice, 'Oh, they're happy about that'."
Mélanie spends her day at the stand. There is no time for shopping.
"I know what to do," she said.
After finishing high school and a pastry course, Mélanie plans to one day open a flower cafe at the Tallong farm.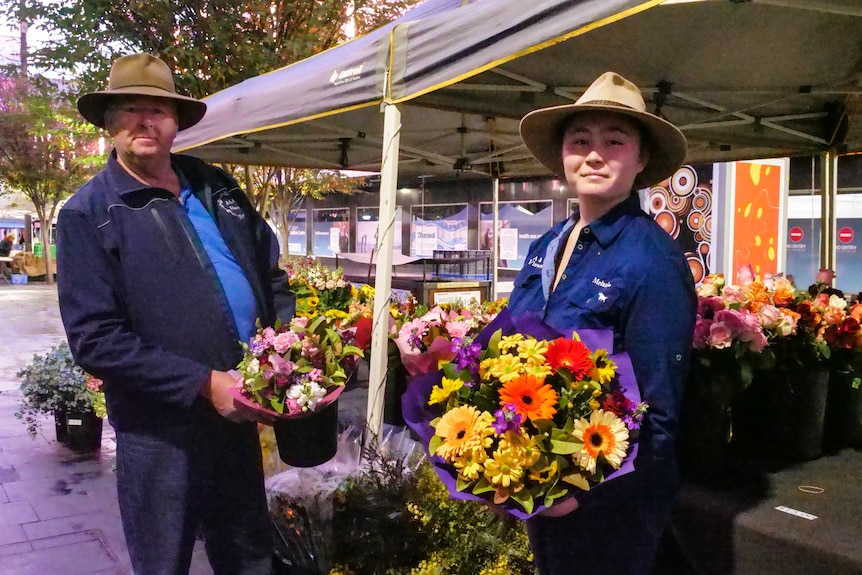 "Born Between the Flowers"
Arno was "born between the flowers", having grown up on flower farms in the Netherlands.
"My parents, they are flower growers," he said.
"We children helped our parents on the farm in the Netherlands, growing flowers, doing things."
Arno left the family farm for a job that took him to 82 countries as a greenhouse builder and supervisor.
"For 25 years I've been building greenhouses all over the world and when I was almost 40 I was like, 'This is it, I'm getting out of this and going back to flowers,'" he said. -he declares.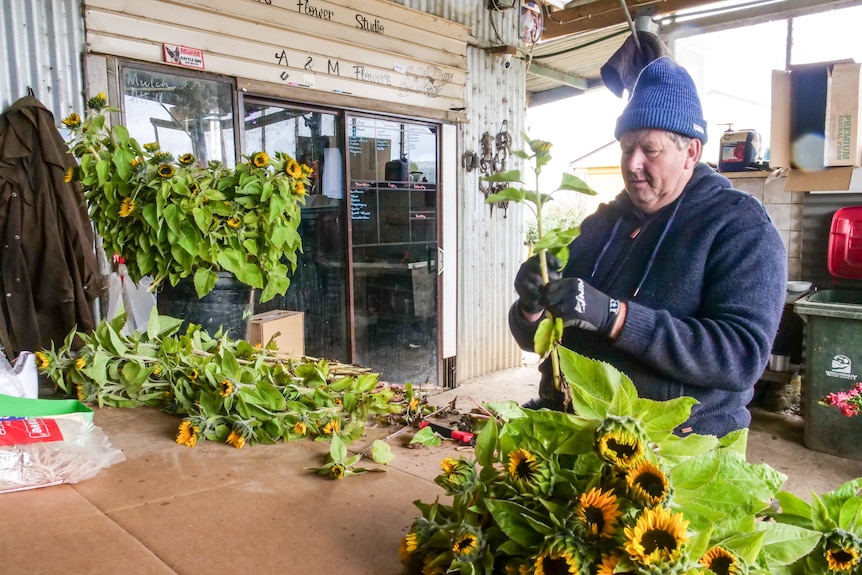 Arno says the business is like a puzzle and when the pieces fall in the right direction, it works.
"Without forcing your kids and telling them what to do, just let them work on themselves, let them create their own path, and see if they fit into the system," Arno said.
A master grower at 20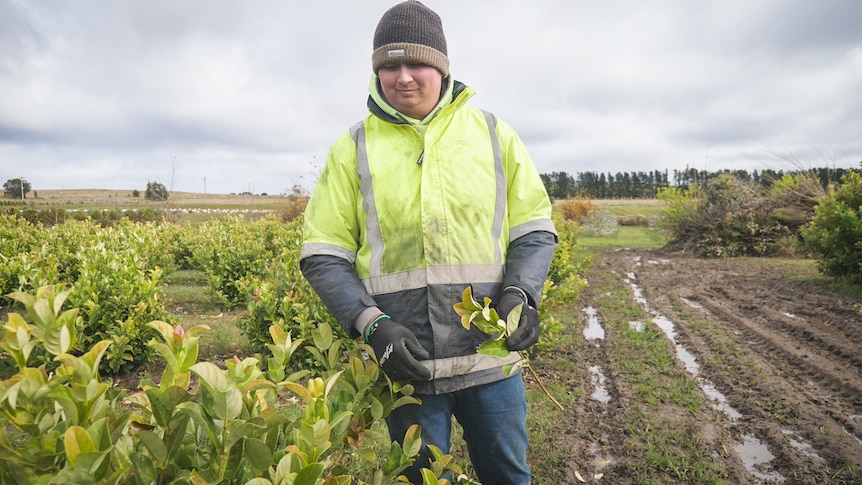 Arno's son, Adrian Van Der Meer, became the farm's master cultivator, a big responsibility for a 20-year-old.
"We take the seedlings, we plant them, we grow them and we grow them," Adrian said.
"We pick them, we harvest them, we pack them, we sort them and we take them to the wholesaler."
"We plant weekly to make sure we have flowers every week."
Adrian said there were ups and downs in the family business.
"We all have our own ways of doing things, but we have to come to a mutual understanding."
Success is not just about money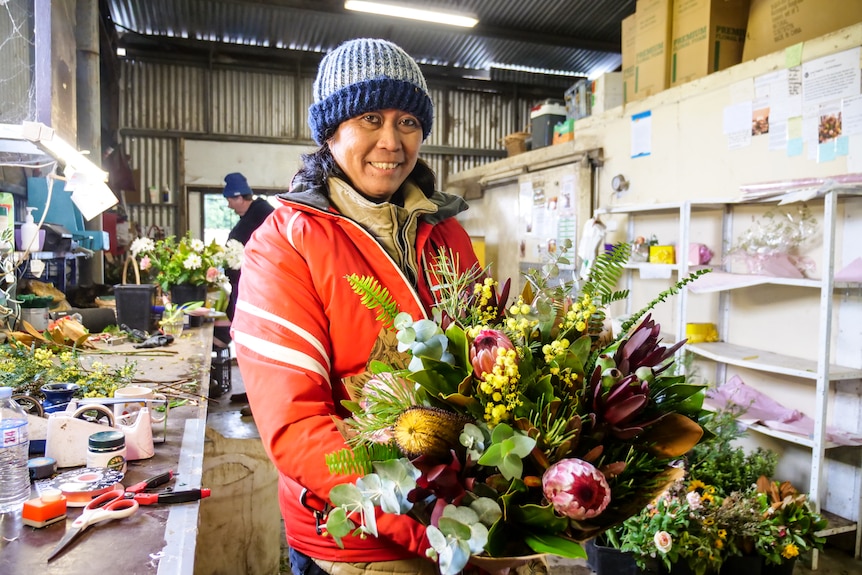 Arno's wife, Margarita 'Margie' Van Der Meer, studied floristry.
"We were growing tulips and lilies and I thought, 'I like flowers', so I went to community college, but I thought I'd like to learn more, so I went at TAFE," she said.
But when Margie developed diabetes and allergies, she was forced to stop picking flowers.
"I mainly do the flower bouquets/arrangements and I also do the orders for the markets," she said.
"The children, Adrian and Mélanie, they are our strength, physically and mentally, they are a great support.
"Arno and I are getting older and physically also we're not that strong, and I think without the kids we realized that if they didn't come on board we might not continue."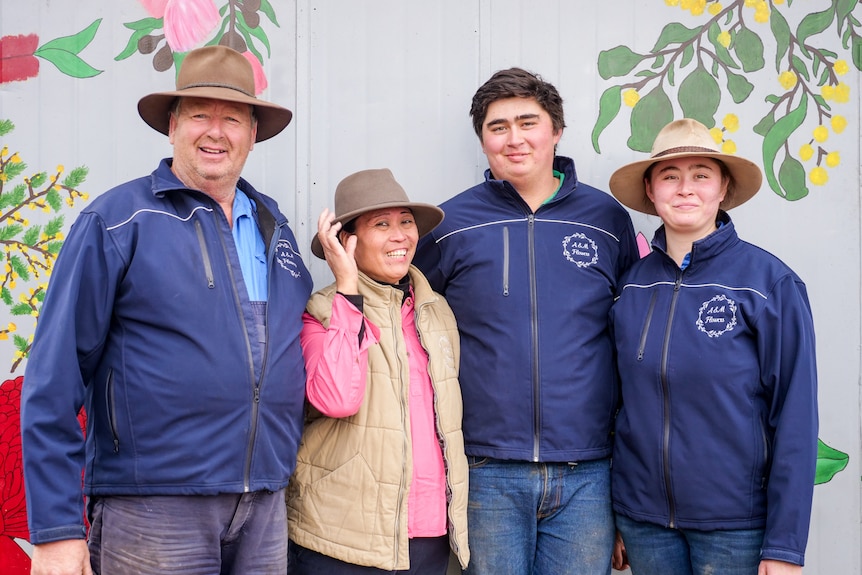 Ms Van Der Meer said the success of a business is not just about money.
"We've learned that goes hand in hand with personal development as well," she said.
"The success of a family business is found in the balance between financial wealth and physical and mental health."
Job , updated