There's a new fast casual cafe in town. Confectionately Yours Cafe has quietly opened its doors in the beautiful Legacy Building at 1920 N. Martin Luther King Jr. Dr.
Even better, it's minutes from downtown, making it a handy stop for a cup of coffee, a bagel, a breakfast sandwich, or treats for the office.
Owner Adija Greer-Smith, who also operates Confectionately Yours Bakery at Sherman Pheonix Marketplace, 3536 W. Fond du Lac Ave., says the cafe will maintain its soft-open status until at least the end of 2022.
"We want people to start discovering coffee now," she says. "But we also want to make sure that we welcome our baker customers throughout the holiday season. So we will have limited hours and a smaller menu for the next two months.
During its initial phase of soft opening, the cafe will be open Monday through Friday from 7 a.m. to 11 a.m., offering a menu including full service coffee and tea, a selection of pastries and sandwiches, including their signature creation, the Dough Boy.
Step inside the counter-service café and you'll likely be greeted by Maxine Balboa, an experienced barista and industry veteran whose career has included roles at Colectivo Coffee and the Bartolotta Restaurant Group.
She is at your service when it comes to choosing any number of drinks including Fruit Punch, Strawberry Mint Lemonade, Rishi Tea or any number of drinks at coffee and espresso, from smoothies and iced coffee to lattes, cortados and macchiatos.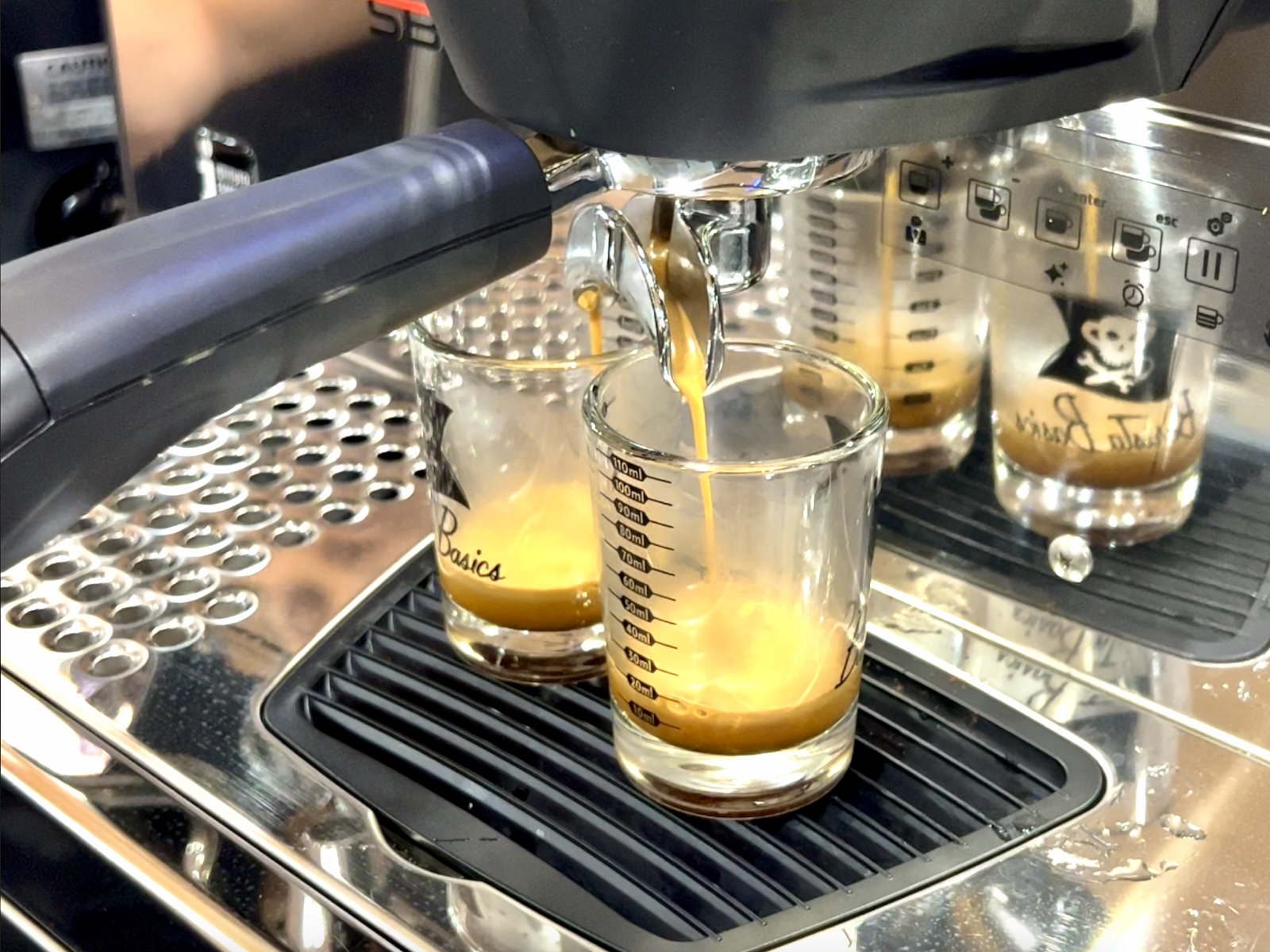 Unlike Sherman Phoenix Marketplace's Confectionately Yours location, which specializes in sweets and baked goods, the cafe focuses primarily on savory breakfast and lunch options.
Customers will find hot croissant sandwiches (stuffed with turkey or ham and colby-jack cheese), "Real Deal" grilled cheese topped with colby, pepper jack and American cheeses (plus turkey, ham or bacon for a small fee). The prices for the sandwiches are between $4.75 and $9.
And yes, you can also order a Dough Boy, a signature breakfast sandwich consisting of a lightly sweetened yeast doughnut sliced ​​and filled with hash browns, fried egg cheese and a choice of protein (pork bacon or pork or turkey sausage) and topped with a drizzle of donut glaze.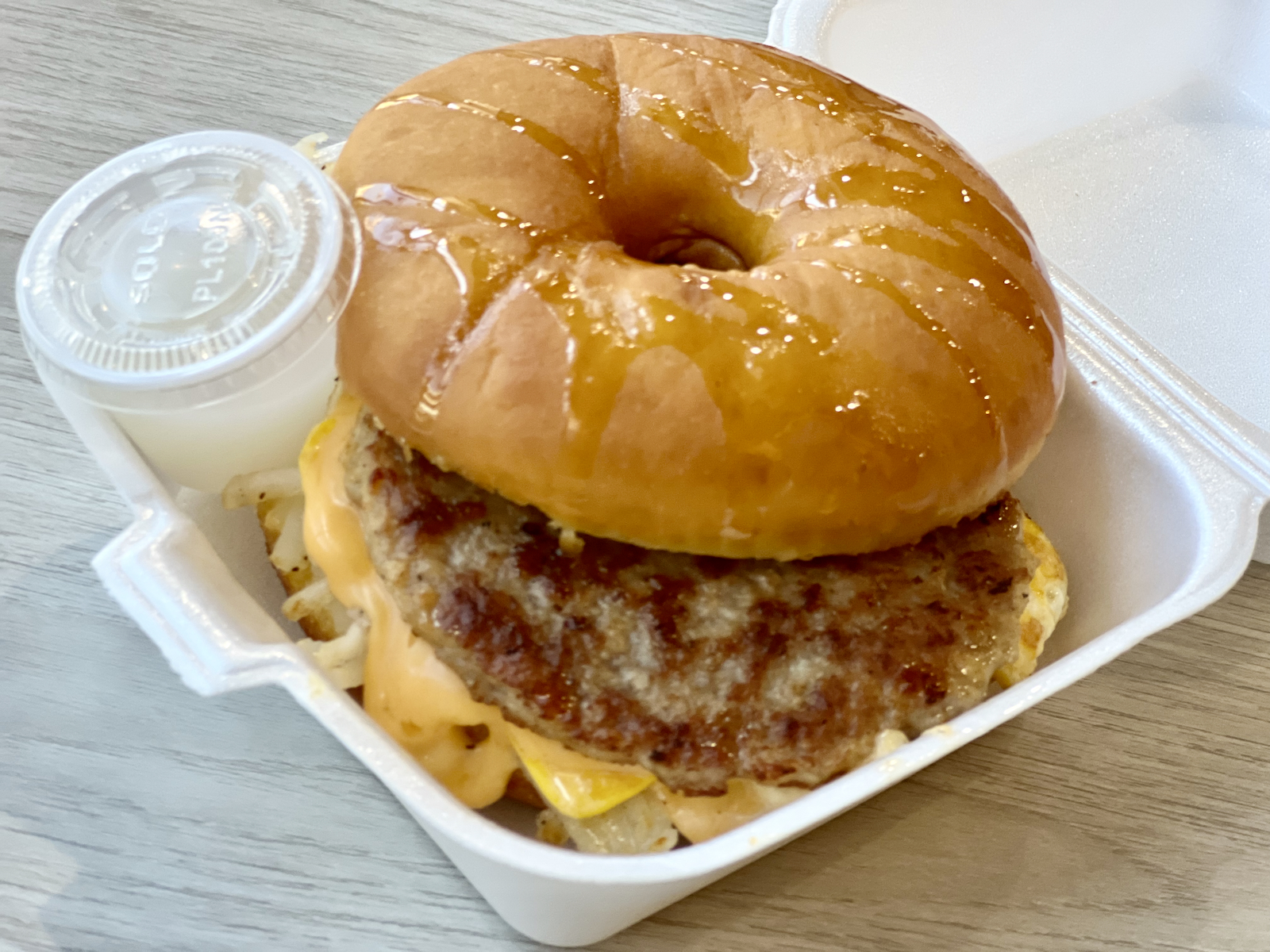 It has everything you would expect from a savory breakfast sandwich, including a soft and flavorful donut bun and lots of savory elements; but the icing gives it just enough sweetness to take it over the top. That's $7.50 well spent.
On Fridays, customers can also order a steak bagel featuring grilled onions, eggs, cheese, and seasoned steak for $9.
On the sweeter side, customers can choose from croissants or homemade butter muffins, as well as bagels, cookies, brownies, priced at $2.50 to $5 each.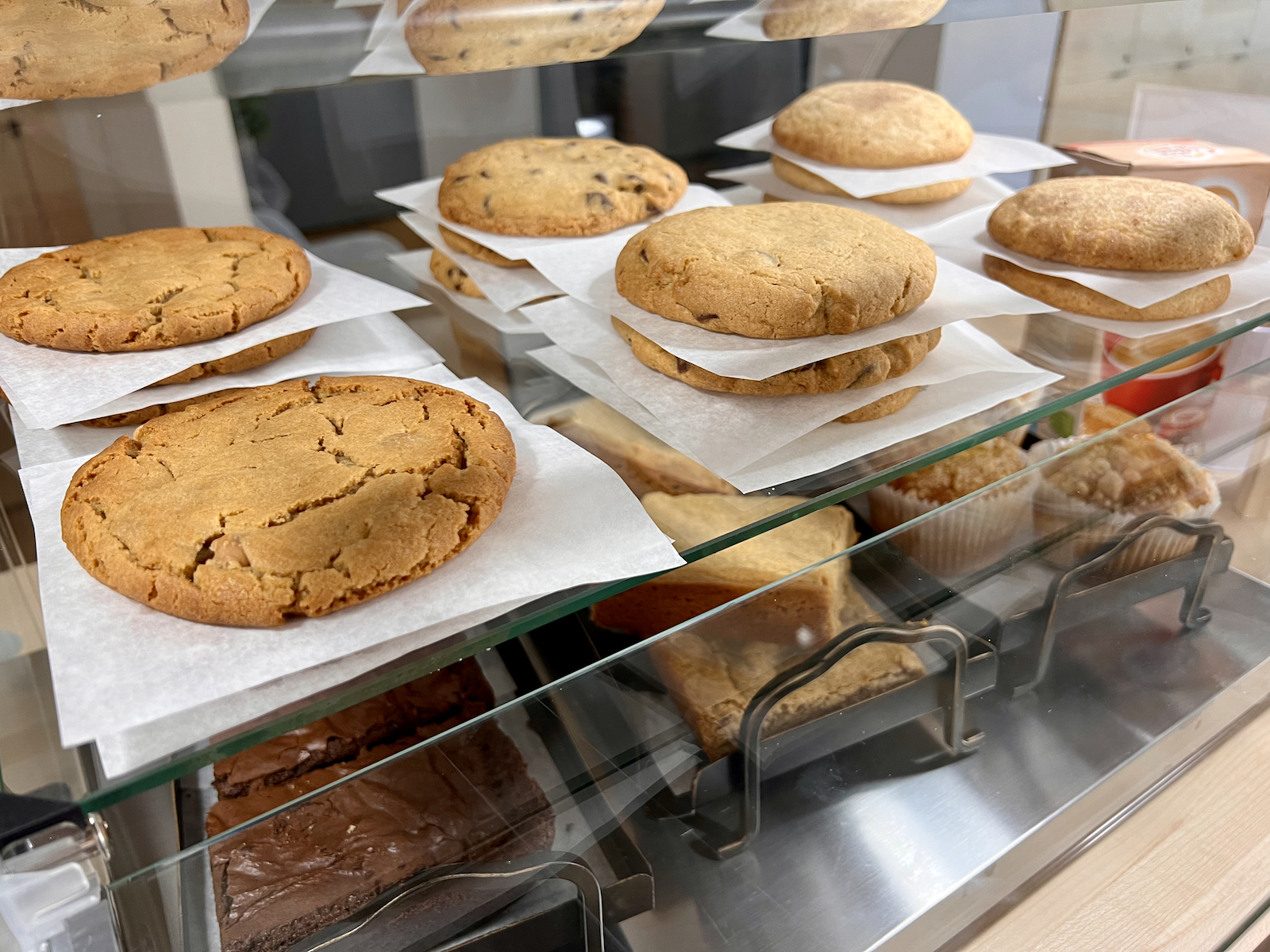 In addition to coffee drinks, the cafe also offers "Joe to Go" in 12-cup medium-sized canisters, along with 12 packs of assorted pastries, perfect for small gatherings or office get-togethers. Customers can also purchase Anodyne Legacy Blend signature coffee from whole bean coffee or freshly ground form for home brewing.
After the first of the year, Greer-Smith says she will expand both the cafe's opening hours as well as the menu, adding items like savory rolls (brioche dough with ingredients like spinach , eggs and mozzarella), plus sandwiches, soups and salads to cater to the lunch crowd.
For now, you can keep your eyes on the Confectionately Yours Facebook Where instagram pages for announcements regarding the launch of new offerings like cinnamon rolls and pecan rolls, which will likely be added to the regular menu in the coming weeks.
When Greer-Smith opened the doors to her first brick-and-mortar bakery at the Sherman Phoenix Marketplace in November 2018, it marked a milestone for her business, which was inspired by a lifetime of learning from her mother, Annette. (whose recipe for Cobbler's Peach is a bakery staple) and grandmother, Mildred, whose passion inspired a young girl to pursue her dreams.
"My grandmother was a very classy woman," says Greer-Smith. "She believed in doing everything with a high standard of excellence, whether it was helping with my grandparents' groceries, painting or cooking. I was by his side from a very young age. While other kids were playing with dolls or putting on makeup, I found joy in helping her cook dinner.
But it wasn't just the food her grandmother prepared that inspired her.
"She fascinated me," she notes. "But it was less about what she did and more about how she did it. She was so happy while she was working. When she cooked and hosted gatherings, there was this joy that emanated from her. She liked to cook for people. And I loved seeing people's faces when she served them food.
Over the years, Greer-Smith has found joy in a variety of her talents, from drawing to singing. But it was cooking and baking that tugged at his soul.
"I am blessed," she said. "I'm good at a lot of things. But I'm passionate about a few things, and food is one of them. Food heals people, and that's my love language.
So when Ossie Kendrix, the former president of the African American Chamber of Commerce, offered to expand her business by opening a coffee shop in the Legacy Building next to the Chamber's headquarters, she had a hard time refusing. .
"I'm so happy when I get the chance to work here in the cafe," says Greer-Smith, "because it allows me to interact with customers, to see the looks on their faces when they try something for the first time and getting their feedback. That's something I don't get to do in Sherman Phoenix, and I love it."
Currently, Confectionately Yours Cafe is open Monday through Friday from 7:00 a.m. to 11:00 a.m.
The cafe will extend its opening hours from 7 a.m. to 4 p.m. after New Years.