Eat
In a sassy Instagram post titled "#COSTALIVING," the owners perfectly explained why you should support local stores, not chains.
A local cafe has taken to social media to make its voice heard as coffeehouse chain Costa opens a third cafe in its neighborhood today.
In a cheeky Instagram post titled "#COSTALIVING," Macclesfield Yas Bean cafe explained why we should all support local businesses over big chains whenever possible.
He wrote: "Macclesfield has a new @costacoffee opening tomorrow. Our *third* Costa. In fact, there are now TWO within 0.3 miles of each other?!?!?!
"It will 'create 12 new jobs' but unfortunately the benefits to the local community come to an abrupt halt there."
He went on to explain that, unlike local businesses, Costa does not use "local dairies, bakers, grocers, coffee roasters, local artists or artisans", adding: "They do not support charities. communities, join initiatives to improve their environment or create events.
He went on to explain why supporting local businesses is good for your neighborhood, writing, "In the days ahead, where you spend your money makes a HUGE difference to your community.
"The above is true for many other stores in our city, but I can only speak for ourselves. Macclesfield is full of great people! Local support, independent support. It's amazing, fun and sexy.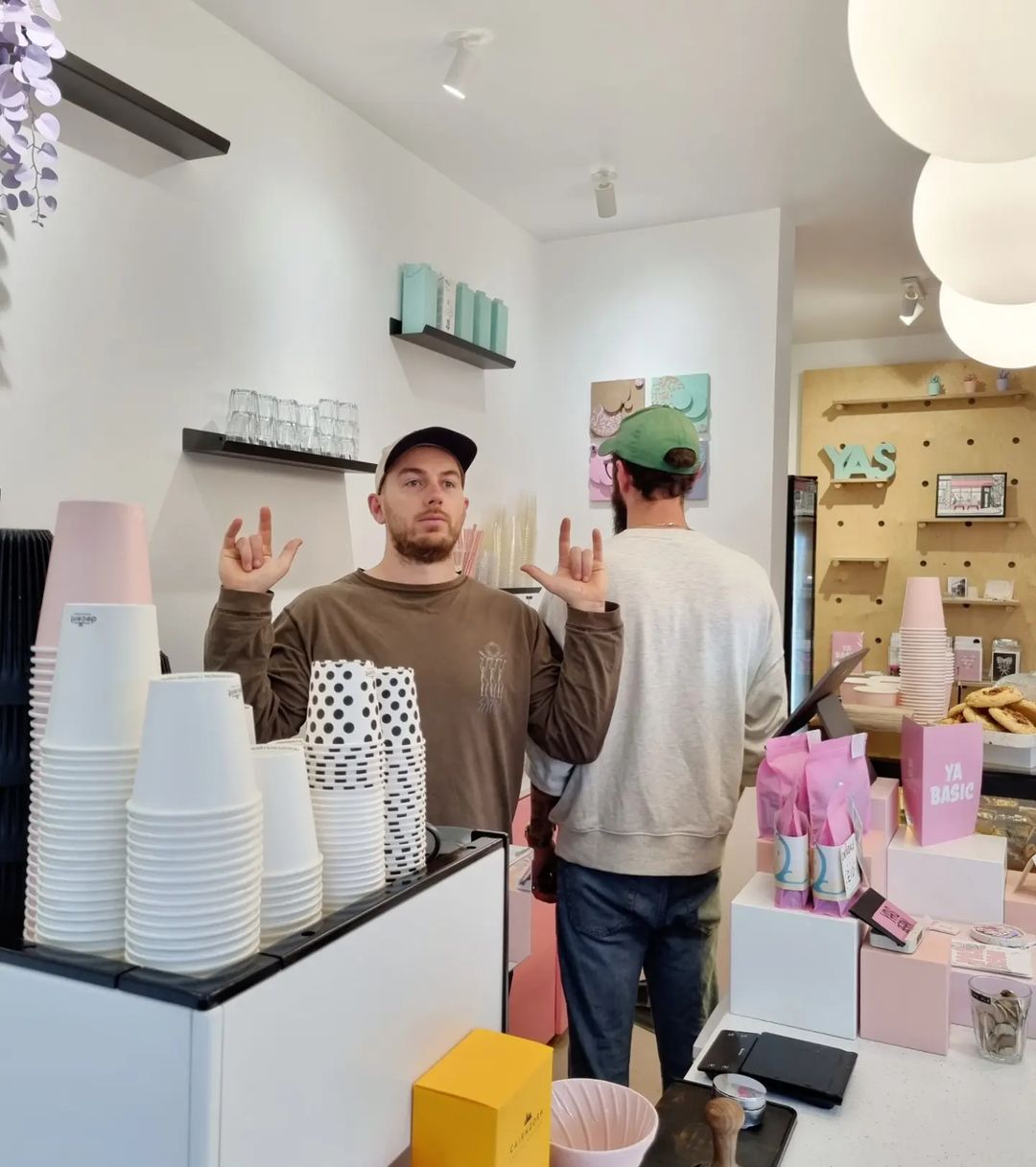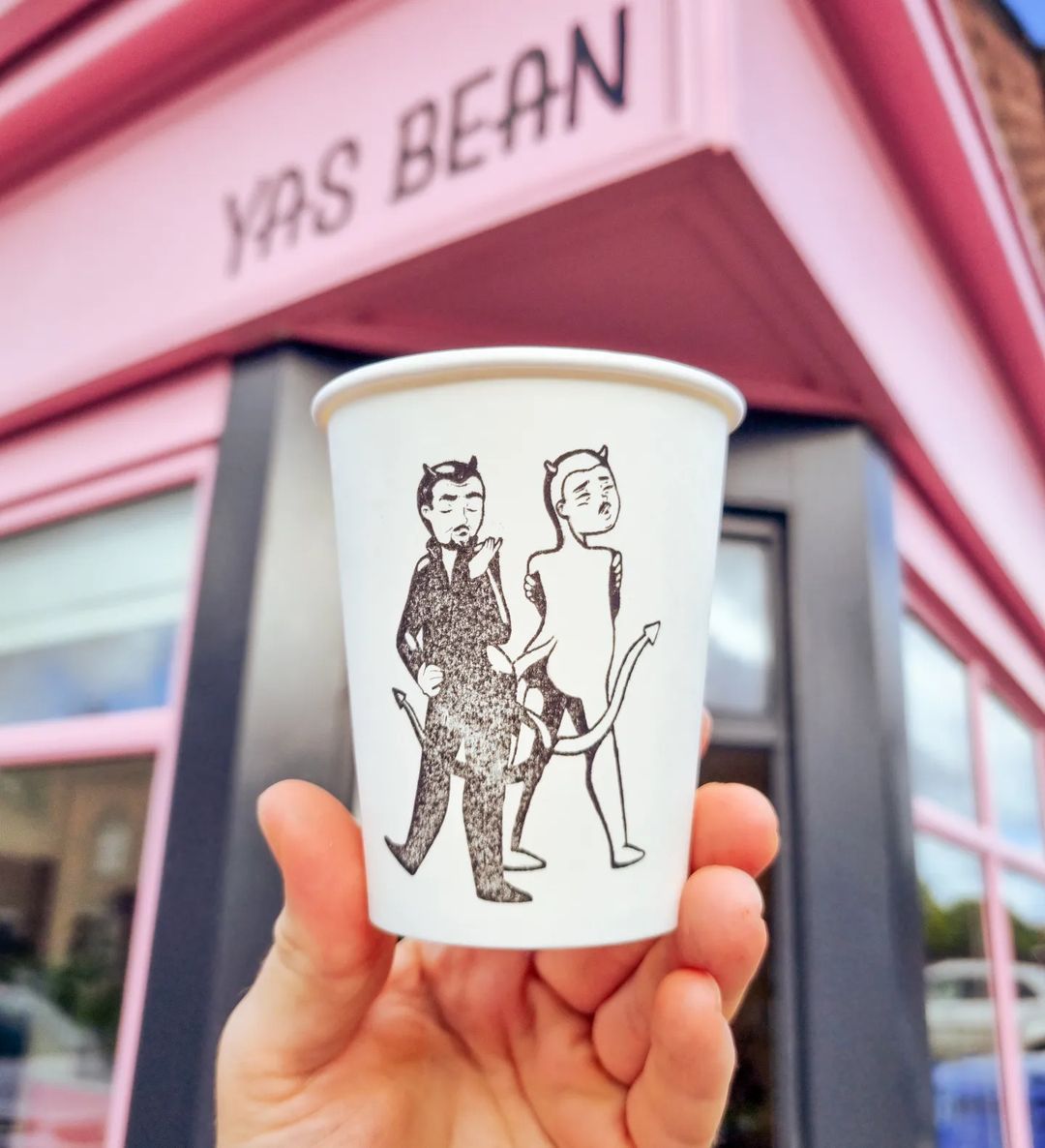 The post, which has been liked over 600 times, went on to list a number of its local suppliers, including Kick Back Coffee roasters, milk suppliers Jackson's Dairies, bread wholesaler Masa Bakery, meat supplier Spearings Butchers , the T.Ink Studio sticker maker. , and the grocer The Corner Plot.
Addressing the subject of cost, he said, in comparison, the drinks are actually cheaper because they are "higher quality, more ethically sourced" and "don't taste like the runoff of a pot factory mixed with sugar".
"When you buy from us, you're supporting your local butcher, baker and candlestick maker. Well, not quite, but we have some lovely cards made by locals.
Talk to Le Manc About the position, owner Mika Johnson explained: "Independent businesses like ours try to use the local as much as possible. So when you buy a latte from us, you are not only helping us and our staff, but also the local dairy and coffee roaster and their staff.
"There is a huge ripple effect on the local economy. Plus, seeing local businesses thrive and running my own shop is such a confidence boost that it's been huge for my mental health.
"We're seeing a lot of small businesses take the leap and it's amazing. We often collaborate with others to create fun events, raise money for charity, or help spread the word. This collaboration forms relationships that we really cherish and I think that's wonderful.
Read more: Manchester bar undermines Christmas markets with half-price mulled wine
When asked if he had noticed Costa taking a lot of business from the store, Mika added: "As to whether Costa is taking orders from us, I don't think they do. necessarily be.
"In Macclesfield, fortunately, we have a strong, locally minded community. But that doesn't mean it doesn't limit the growth potential of individuals. We all need each other more than ever!
To learn more about Yas Bean and experience their great coffee, you can follow them on Instagram here.
Feature Image – Yas Bean
Eat
A new vegan pasta restaurant has opened inside the former Vertigo site

Le Manc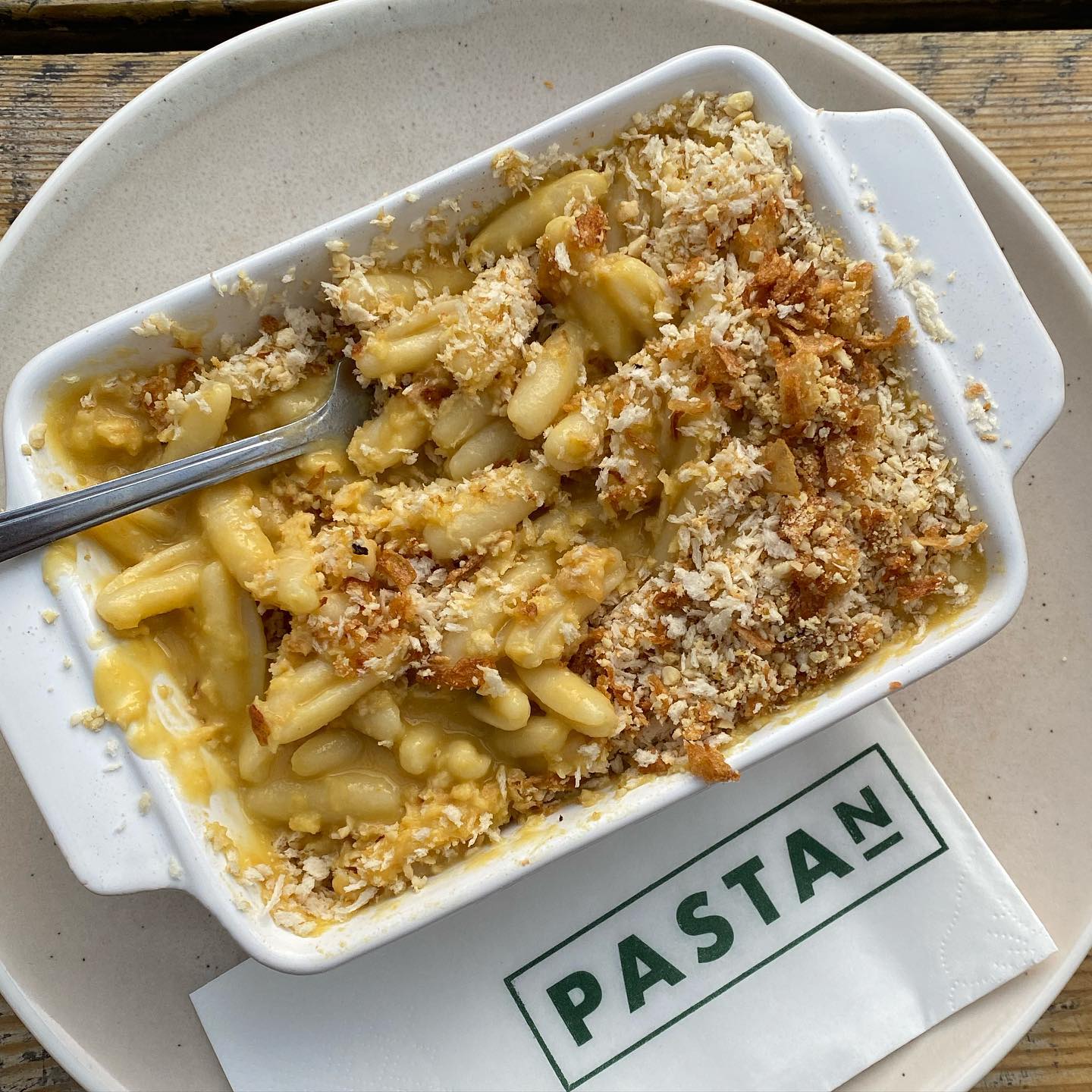 A new vegan pasta restaurant has opened at the Royal Exchange, bringing all-plant-based plates to Cross Street as it takes over the former Vertigo site.
Called Pastan, diners inside can expect to find a variety of handmade pasta dishes and other delicacies, all prepared with premium ingredients and cooked in full view of the restaurant.
Serving an entirely plant-based menu, favorites include the loaded and fried gnocchi, the Dolce Vita (vegan carbonara), the Green Velvet (a pea and shallot ravioli dressed with a salsa verde) and Catalonia ( black cavatelli pasta made in a rich tomato sauce, spiced with apricot harissa and rosemary).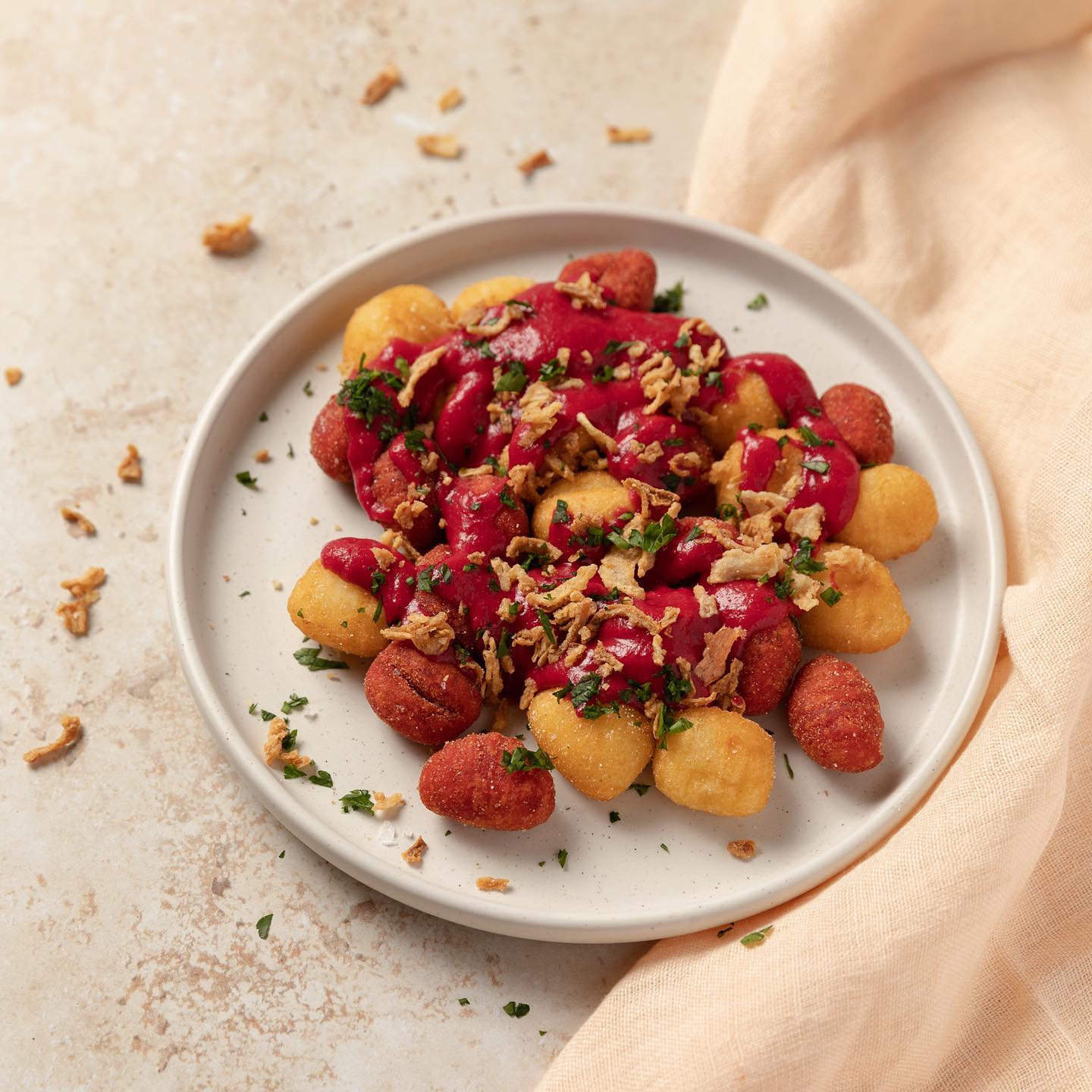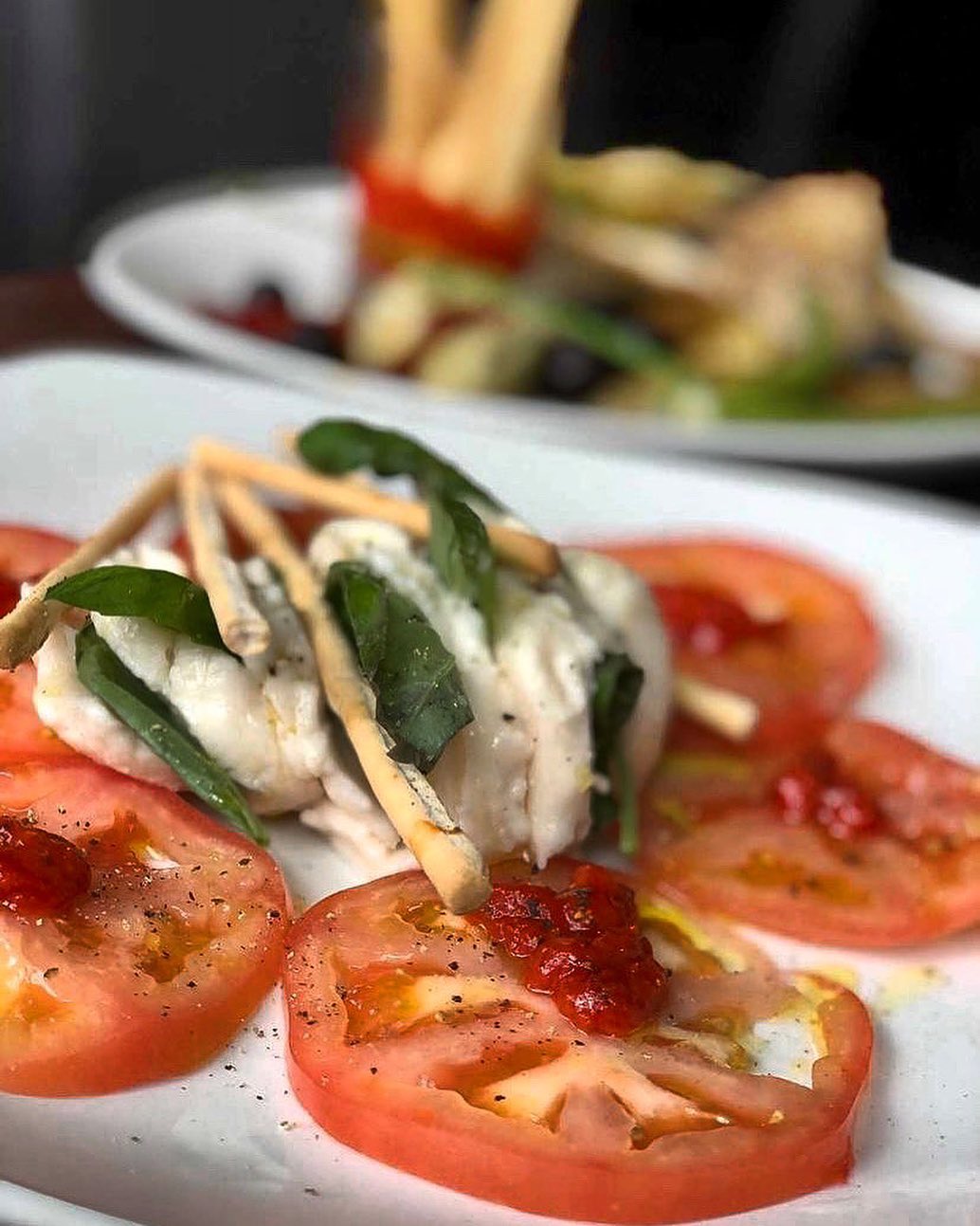 Elsewhere, pasta lovers can delve into Buffalo's vegan 'mozzarella' as part of its Portafina starter – a vegan version of the popular Caprese, with added tomato, basil and olive oil – or opt for a shitake caesar salad, made with shredded exotic mushrooms, 'parmesan' cashew nuts, fried gnocchi, Heura 'chicken' nuggets, bacon bits and vegan mayonnaise.
Menu items change seasonally, and Pastan has partnered with Carbon Free Dining, an environmental initiative that allows restaurants to lessen the environmental impact of their meals by planting fruit trees that change the living in developing countries.
Speaking about the new opening, Pastan co-founder Jerome Ibanzes-Fawcett said: "Our love for food, fresh pasta, our concerns for sustainability and our passion for the hospitality industry have been the driving force behind Pastan's creation.
"We think Pastan will be a great addition to Manchester's already thriving vegan community."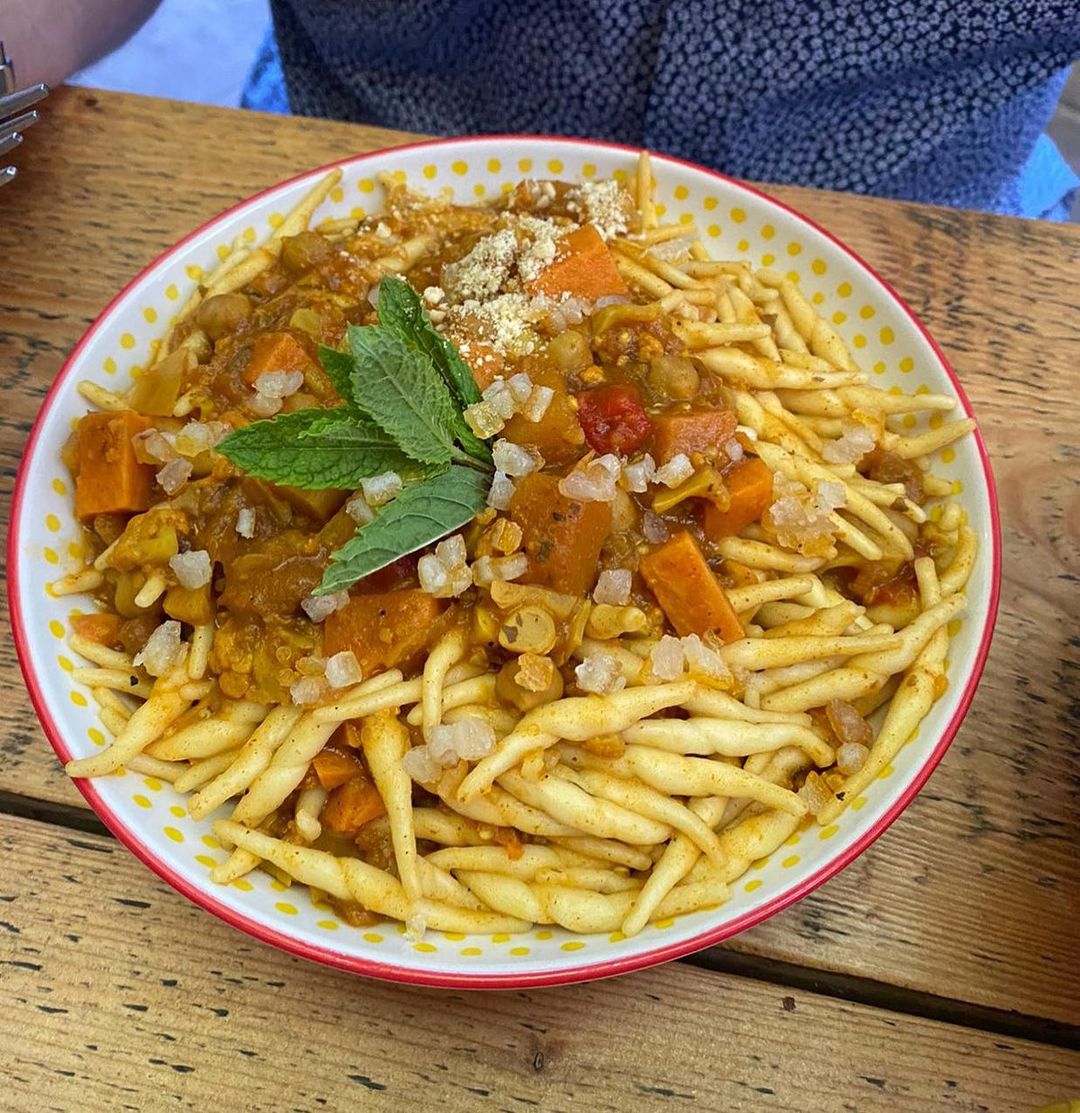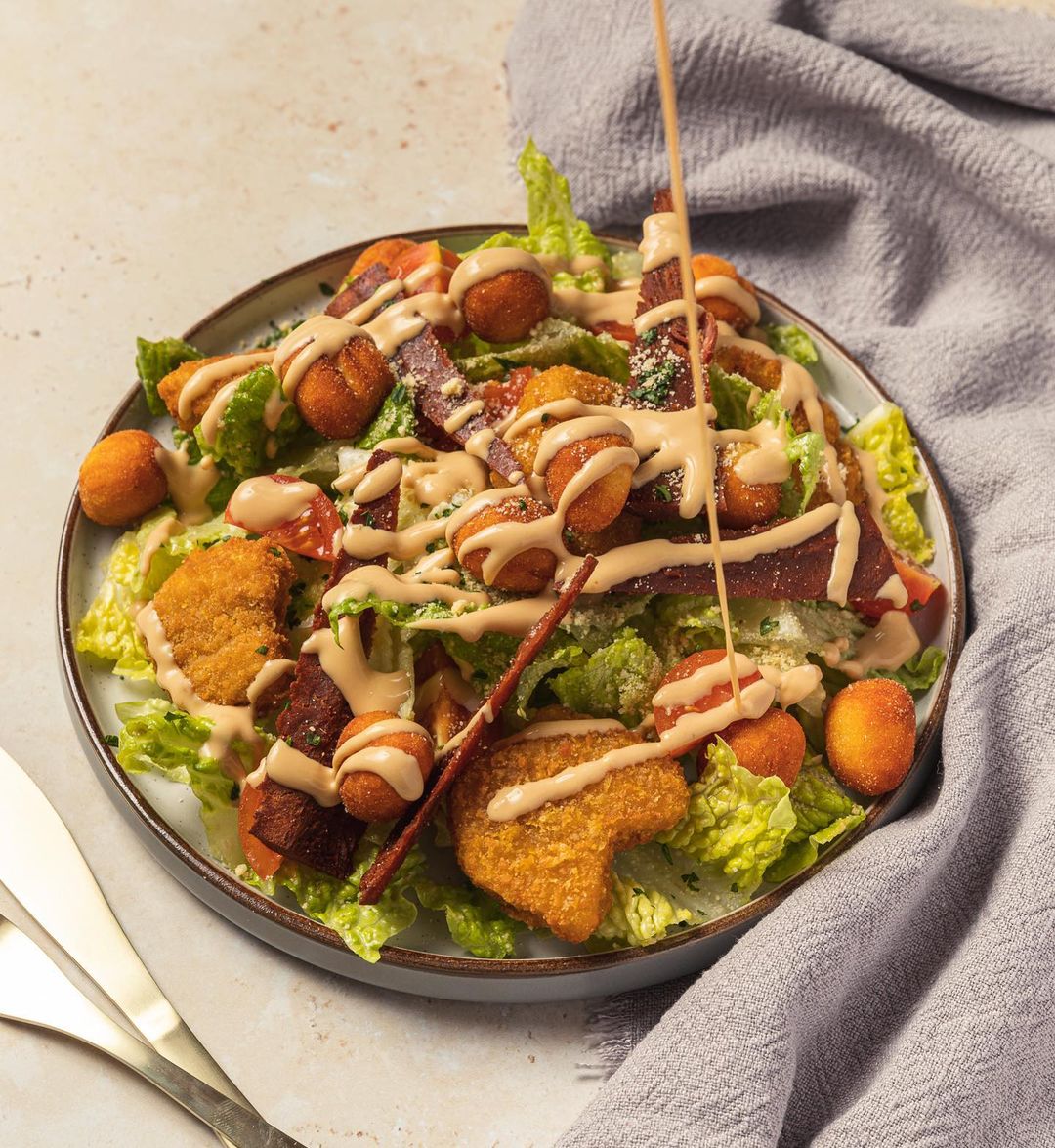 Co-founders Dean Fawcett and Jerome Ibanzes-Fawcett have worked in the hospitality industry for over twenty years.
Following the success of their pop-ups at Neal's Yard in Covent Garden, Notting Hill and Bristol, they opened their first permanent restaurant in Barbican, London. As well as their brand new Manchester site, the duo plan to open further sites in Bristol and Brighton towards the end of 2022/early 2023.
Read more: One of Manchester's first vegan restaurants has closed for good
Their new location, nestled in the heart of Manchester in the Royal Exchange, offers a relaxed and cheerful atmosphere with entries and reservations welcome.
To find out more and reserve a table, visit the Pastan website here.
Featured Image – Pastan
Eat
The Wythenshawe cafe owned by Lionness legend Jill Scott who got a namecheck on I'm A Celebrity

Le Manc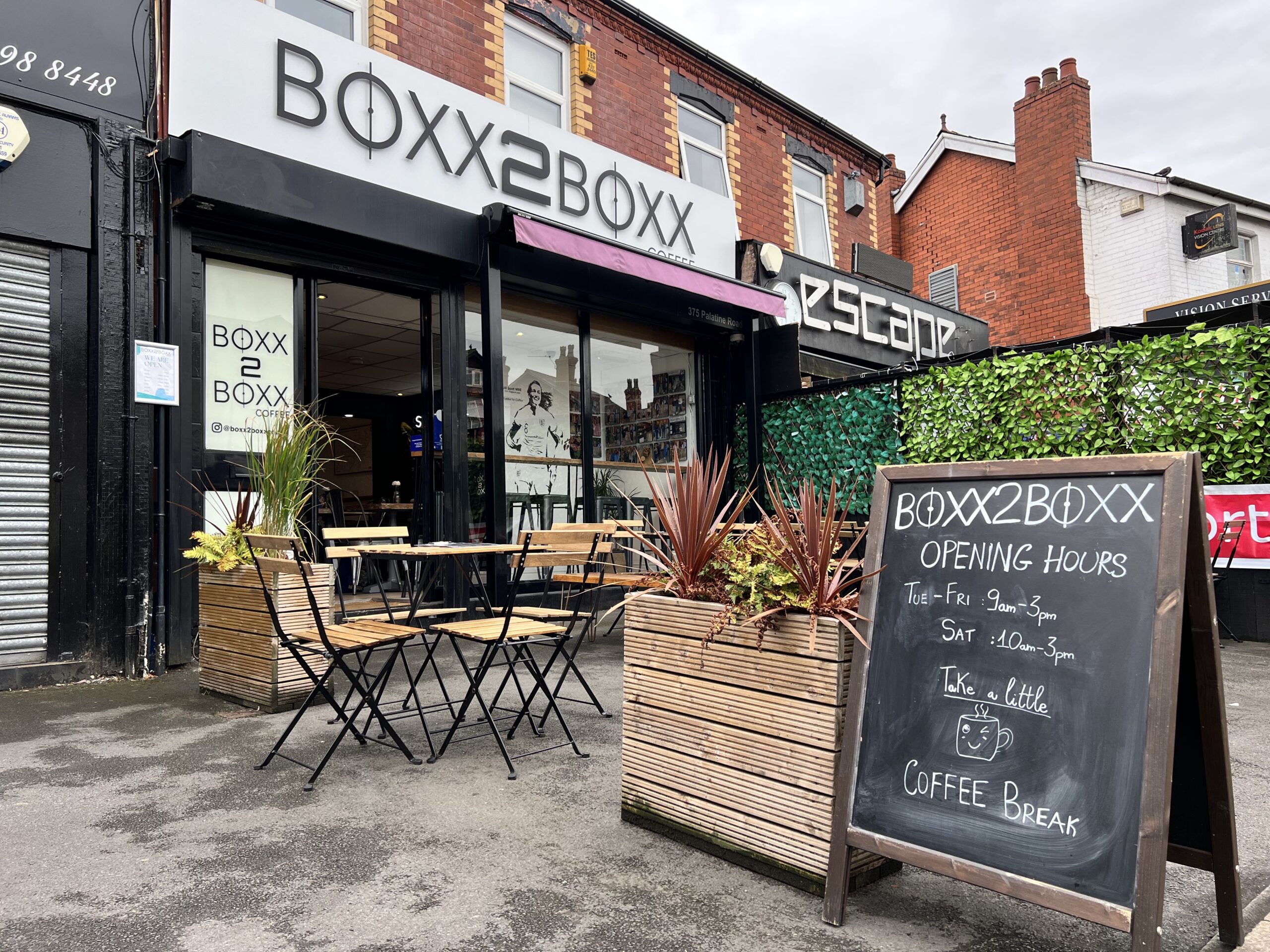 For those who have watched I'm A Celebrity on ITV, it's fair to say that this season has already had some serious ups and downs – including the producers' controversial decision to book former Health Secretary Matt Hancock (and for the princely sum of £400,000, no less).
A group particularly affected by the start of the show included the Covid Bereaved Families For Justice, who have gone to great lengths to make their disapproval known in recent weeks; including flying a banner above the camp reading: "Covid bereaved, say Get out of here!"
But amid the criticism and controversy there have also been lighthearted moments – as we saw on Sunday night when fellow campmate and Lioness legend Jill Scott's Wythenshawe cafe was granted a name check during the trial. "Partners in Grime".
As the campmates were questioned about the details of the other members of the group, Jill was the first. Covered in a swarm of bugs that fell on his head, Ant and Dec then asked how many haircuts Hollyoaks actor Owen Warner had had a week.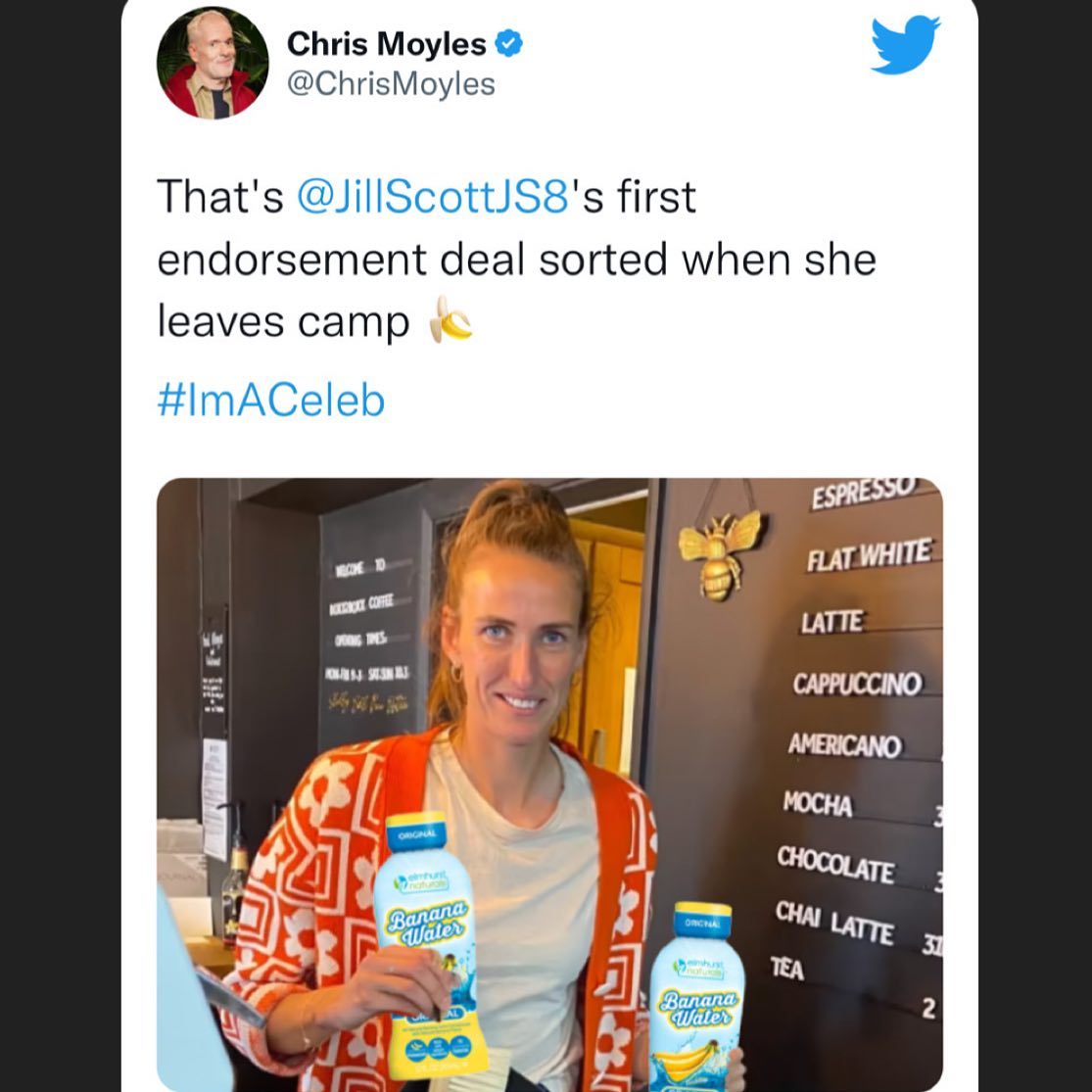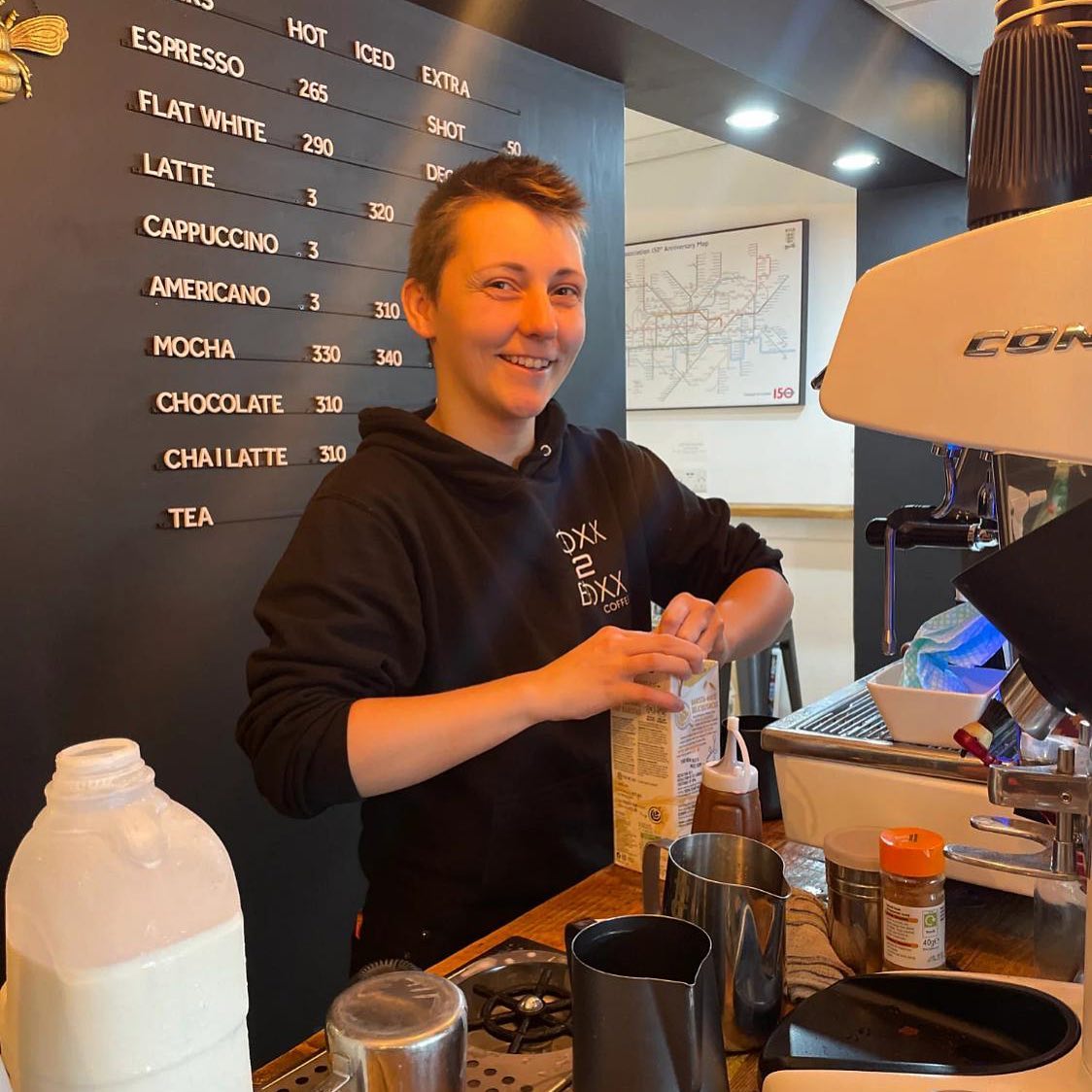 Next, Jill was asked to put her headphones on her ears while Owen asked for the name of her cafe, to which he correctly answered "Boxx2Boxx".
It's not the first time the cafe's name has appeared on the show, with Jill previously apologizing for making everyone hungry after revealing to campmates that she opened a cafe with her fiancée. Shelly Unitt during lockdown.
Read more: The highest-paid I'm A Celebrity contestants, in order — and it's not the one you expect
She told her ITV co-stars she was selling bacon sandwiches, paninis and cakes at her cafe in Greater Manchester, along with other items.
In a confessional, Owen Warner then told viewers to imagine going to a coffee shop and seeing the Lioness serve you coffee – prompting viewers to visit the store.
A quick look at the cafe's Instagram shows customers are all behind Jill's jungle expedition, with posts encouraging fans to vote for her, racking up tens of thousands of likes.
Scroll down, though, and you'll spy wholesome images of cakes, pumpkin spice lattes, cookie smores, bacon muffins, Biscoff and gold bullion pies and more.
Based at 375 Palatine Road, Northenden, Wythenshawe, the store takes its name from Jill's position as a box-to-box midfielder and receives regular visits from footballers.
Read more: A huge exhibition featuring hundreds of rare Adidas sneakers has opened in Manchester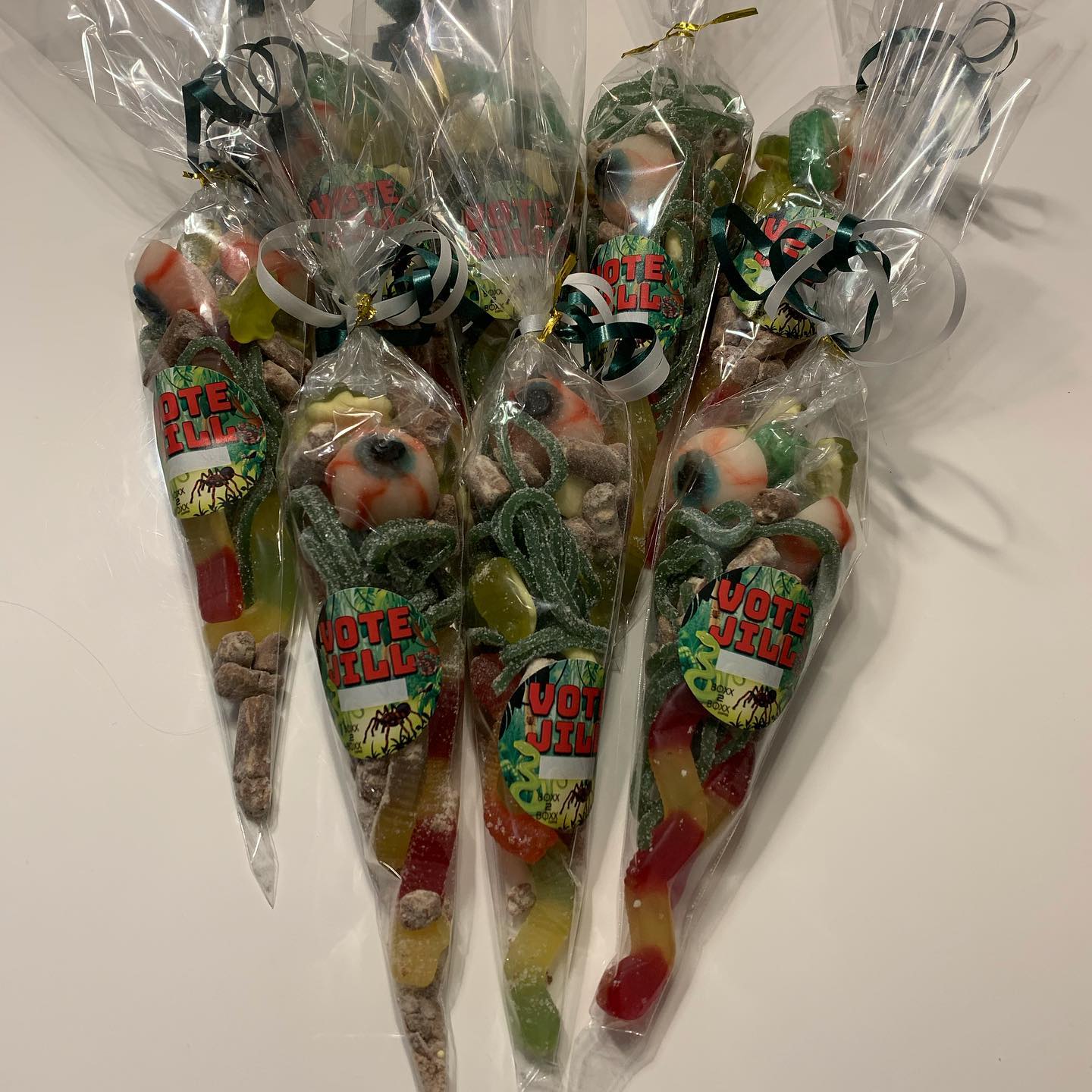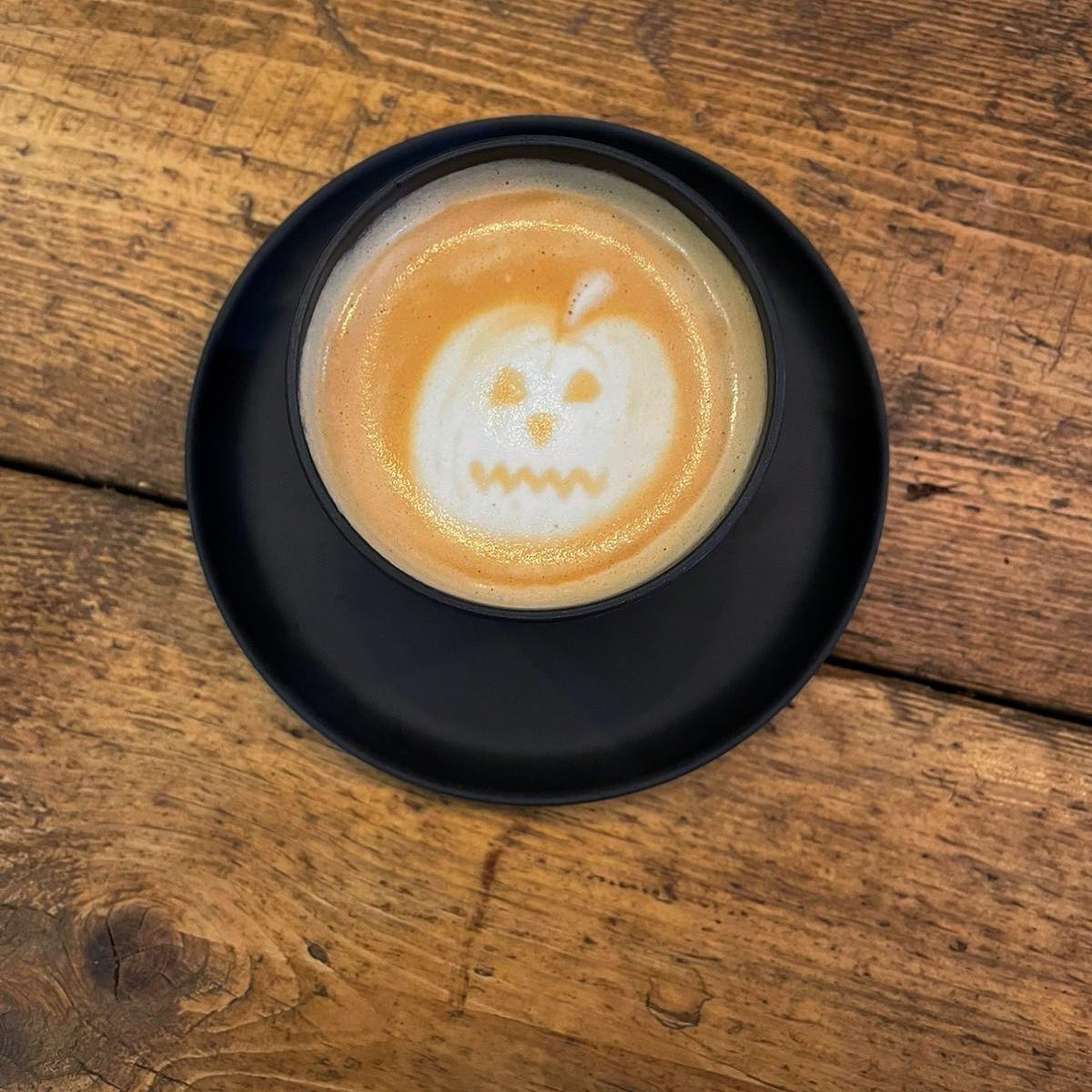 Writing on the Boxx2Boxx website, Jill explained: "I've always loved coffee, traveling with football, and it started to get to the point where if I had bad coffee to start the day, I would have a bad day, so coffee has become very important in my life.
​She added: "It all happened so fast. Even now I have to pinch myself, like we had our own coffee! I called it Boxx 2 Boxx because of the box-to-box midfielder, I thought we might lure some players down.
Read more: England captain Harry Kane will no longer wear the 'One Love' armband at the World Cup
This summer, the Lioness also hosted a Coffee Club podcast on BBC Radio 5 Live, providing an intimate insight into women's football with all the talk over a nice cup of coffee.
Featured Image – The Manc Band