Exploring the frontier of quality coffee in Massillon, Ohio, comes Pioneer Collective Coffeea 2,000 square foot cafe that combines a modern cafe with a vintage train station aesthetic.
Cafe chandeliers and wall sconces, a grand piano, working fireplace and other vintage elements contribute to the ambiance of a 1920s/1930s depot, while low-profile seating allows for privacy combined with uninterrupted views throughout the space. A Mod bar the under-counter espresso facility gives customers an additional view of the beverage-making process.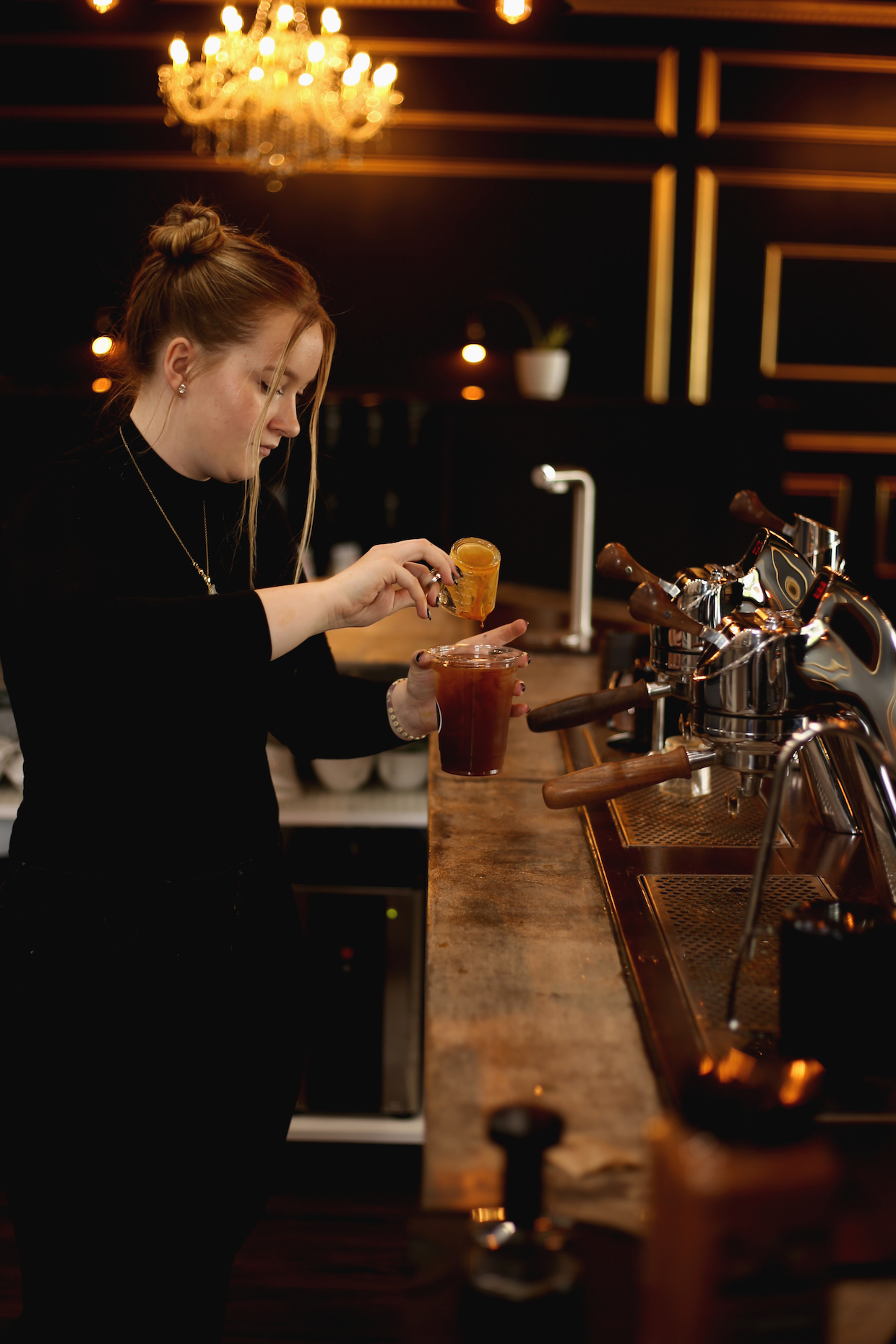 "I love the design and I'm usually in love with a period and a style from the past at some point," Andrew Keim, Pioneer owner and chief roaster, told DCN.
Keim also owns a sister company, the Pioneer Cafe in Dalton, Ohio, which opened two years ago with an interior design borrowing elements from the late 19th century.
Opposite the blacks and golds of the new cafe's seating area is a bright open kitchen with a white tile backdrop, where avocado toast, bagels, sandwiches are prepared and locally baked muffins, sweets and more are plated.
A Ikawa Pro Sample Roaster and a Diedrich IR12 with roast profile automation form the locomotive of the store's coffee program. The production area is at the back of the space, in view of the guests.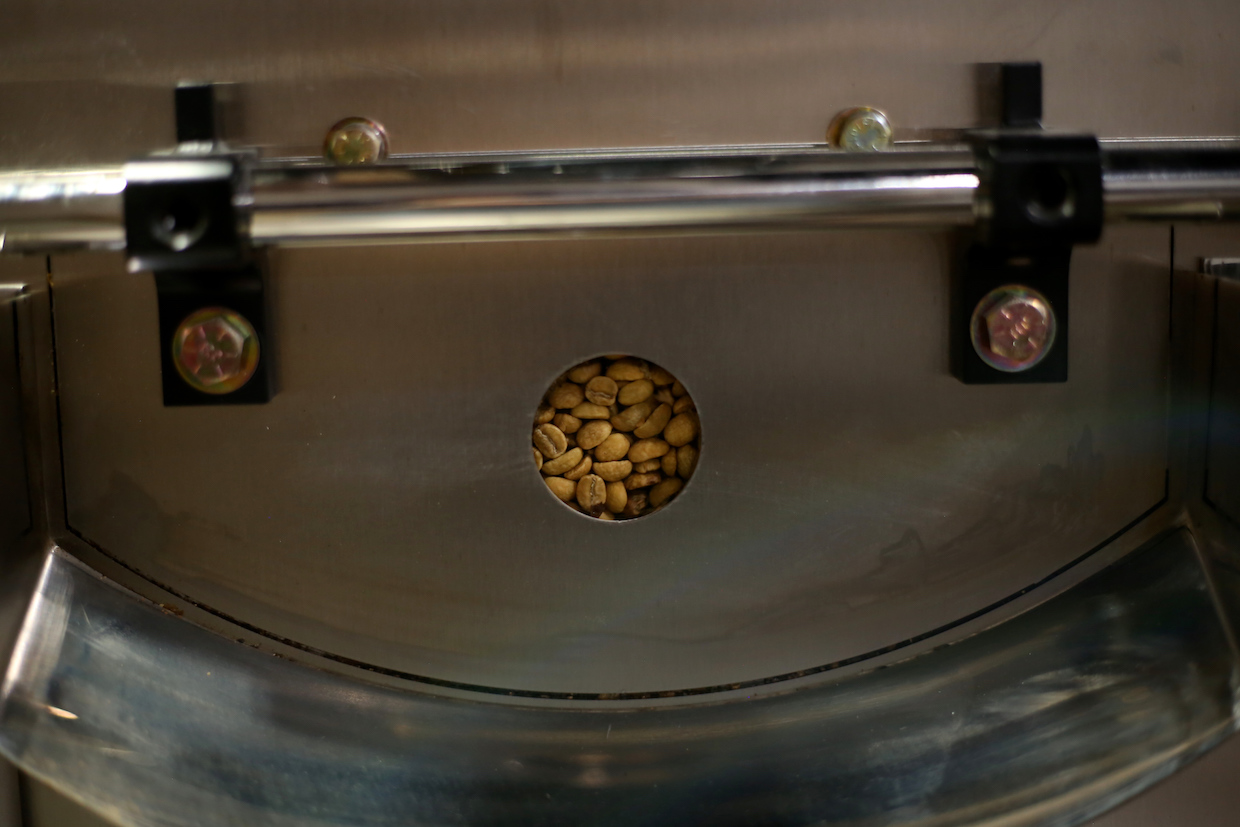 Keim thanks his friend Sam LaRobardiere of the Redding, Calif.-based company Coffee Roaster Theory for his advice in choosing equipment and then in learning the ins and outs of use and maintenance.
Keim said the company is committed to sustainability in part through "Fairtrade or better" pricing for green coffees, while roasting emphasizes quality and consistency through sourcing, profile development and automation.
---
Related Reading
---
Although it is in no way a collective related to ownership or division of labor, the name of the company is more an indication of the various "collections" of the company, including its menu of different cafes and the different local businesses she collaborates with on menu items and ingredients. , said Keim.
Over time, the company also hopes to add more locations to its collection of physical spaces, with different vintage themes and designs.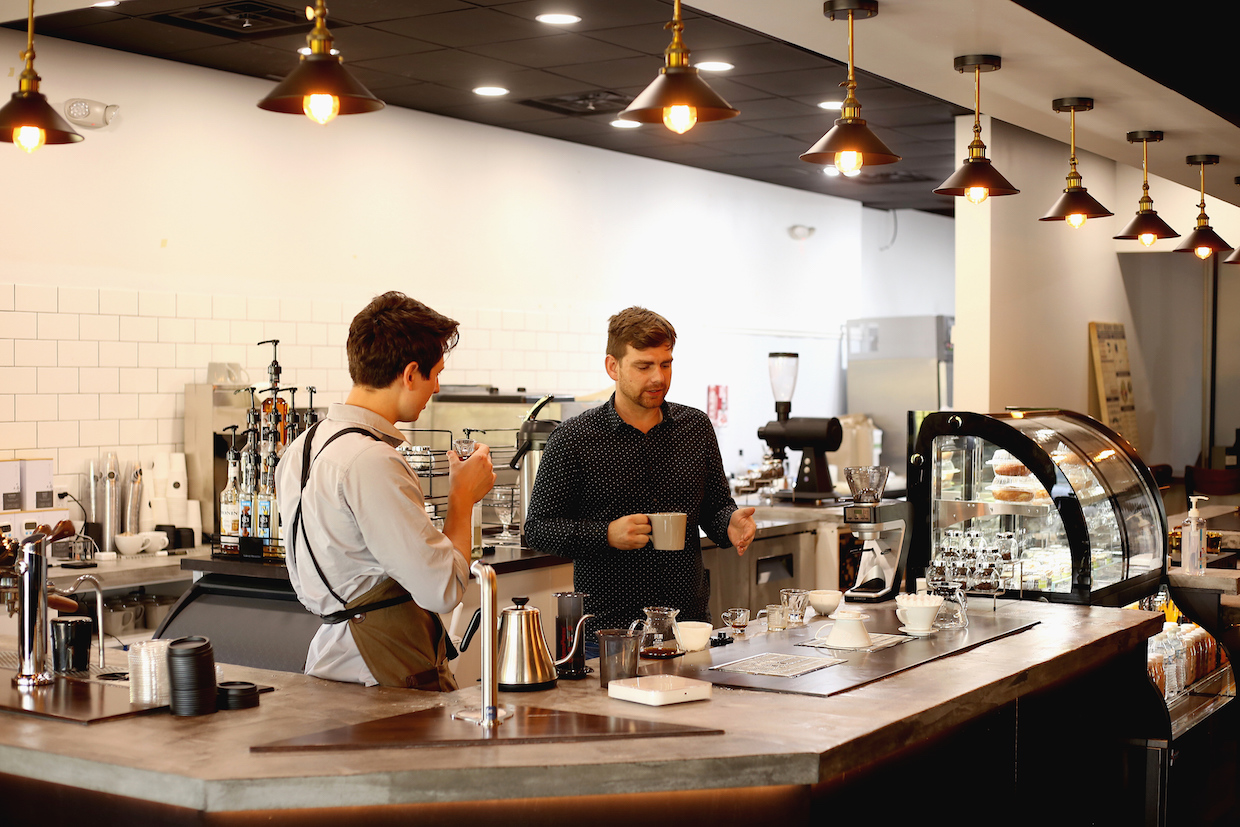 "We think the franchise model is boring and takes the excitement of 'discovery' out of the customer experience," Keim said. "Each Pioneer site will have a different theme or design. Same quality and service, but each location is a "collector's item".
---
Pioneer Collective Coffee is located at 7924 Hills and Dales Rd NW, in Massillon, Ohio. Tell us about your new coffee or roast here.
howard bryman
Howard Bryman is associate editor of Roast Magazine's Daily Coffee News. He is based in Portland, Oregon.