South Australian businesses are counting the costs of the ongoing power outage, as authorities work to restore the remaining blackouts as quickly as possible.
Key points:
Thousands of South Australians remain without power due to storms on Saturday
Authorities say power should be restored before the weekend
A damaged interconnector with Victoria is expected to be restored by Sunday evening
Vincent Violante, who owns a seafood business in the northeast suburb of Newton, said he had lost about $20,000 in stock since the outage due to a severe storm on Saturday.
"It's difficult, because we're trying to catch up now," he said.
Power to the store returned after 36 hours and Mr Violante said he had contingency plans in place to store stock at other businesses in the event of another outage.
"We just have to keep going, we have around 10 people employed here so it's their livelihood as well," he said.
Opposition Leader David Speirs said South Australians needed reassurance that there would be no further blackouts before the busy Christmas period.
Work is underway to restore the state's only interconnector with Victoria, south of Tailem Bend, after being damaged in Saturday's storms.
Without it, SA cannot export any of its excess energy to the national grid.
"These storms are happening and we're not pointing fingers at anyone about it, but South Australia has been isolated from the national grid and that really raises a series of questions for us now," Mr Speirs said.
He said "grid fragility here in South Australia can and could very well lead to power outages in the future".
"The former Liberal government has started work on building a second interstate connector, this will add resilience in the future, but obviously it's not operational yet," he said.
The ABC has contacted the state government for comment.
About 4,500 properties remain without power this morning since devastating storms knocked out power lines across the state.
Paul Roberts of SA Power Networks said major work was underway to restore the worst affected areas, including 2 kilometers of power lines in Upper Sturt.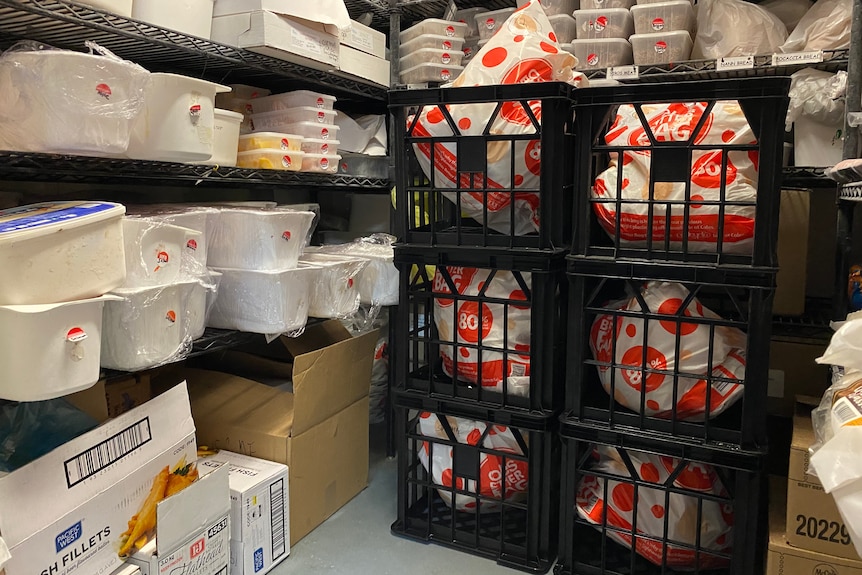 "I expect everyone to be definitely back before the weekend," he said.
While many shops were forced to close during the blackout, one cafe opened its own to the wider community.
Joey Khoshnaw's cafe in the northeast suburb of Dernancourt didn't lose power, but many in the area did.
So it opened its doors and provided space for people to charge their devices and store goods in its fridge and freezer.
"It was just a small gesture to give back to the community," he said.
Sunny day ahead Thursday
Meanwhile, uncertainty remains over whether home solar power will have to be cut tomorrow, with authorities saying no decision has yet been made.
Authorities said Thursday would be the most likely day for a request to shut down rooftop solar panels due to sunny forecasts.
Electranet chief executive Simon Emms said a request would come as a "last resort", but if a request was made households might need to contact their solar panel suppliers to figure out how to switch off their panels.
"It's not a normal situation, it's an abnormal day," he said.
"I hope South Australians understand this and that losing a few hours of solar output in a year will not be significant."