PITTSFIELD – A Pittsfield couple combined a love of food with their ethical principles to open their first business venture, Cafe Full Cup, at the Clock Tower Business Center on South Church Street.
Abigail and Giancarlo Bravo are vegan and have put together a 100% plant-based menu with gluten-free options that put a twist on breakfast and lunch dishes like burritos, sandwiches and food bowls.
The coffee they serve is provided by La Colombe Coffee Roasters of Philadelphia, which supports social justice and equity, practices sustainability, and seeks to improve and maintain the well-being of the coffee-growing communities that supply its products.
Abigail said the couple wanted to build a business with good food that was "ethically good as well".
"We wanted to create something positive in every sense of the word," Giancarlo said.
Giancarlo is originally from Venezuela, where his mother, who speaks Italian, and his father, originally from Ecuador, met. Abigail is from Moldova, a former Soviet republic in Eastern Europe. Both immigrated to the Berkshires at a young age – Giancarlo grew up in Great Barrington and Abigail in Pittsfield.
They met in 2015, while taking classes at Berkshire Community College, then went to Massachusetts College of Liberal Arts in North Adams together. At MCLA, they earned a Bachelor of Commerce before earning an MBA.
Abigail, who does most of the cooking, also works in finance at General Dynamics Mission Systems in Pittsfield, and Giancarlo is an adjunct faculty member in MCLA's business department.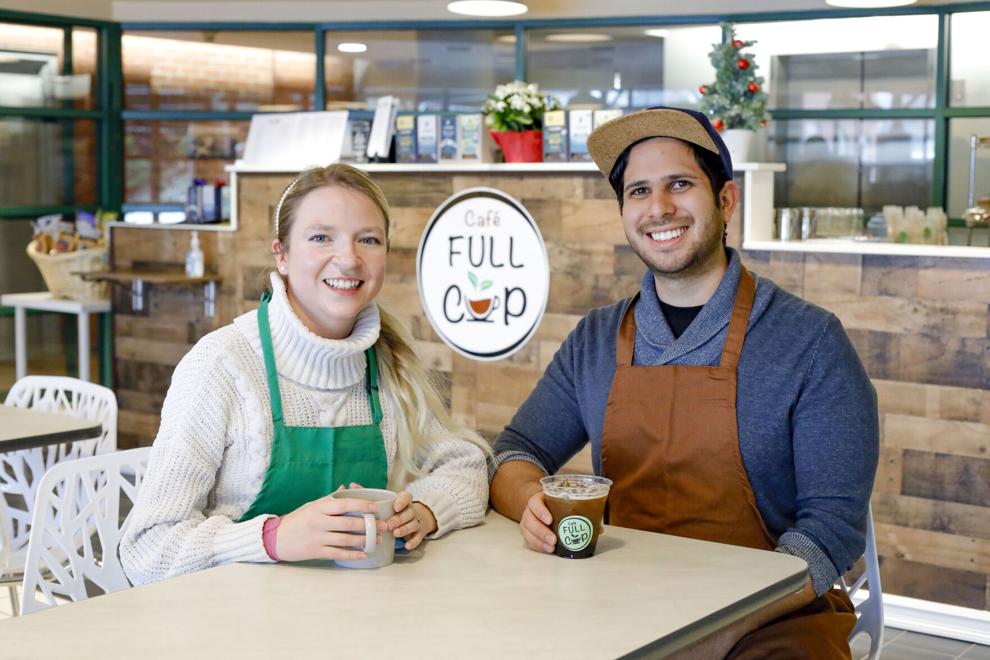 The Bravos, who married in 2018, share a love of food and travel. They like to taste the cuisines of the countries where they have travelled.
"I've always been a foodie," said Giancarlo, cafe manager.
The couple put their own spin on some familiar staples.
"Grilled cheese is obviously American," Giancarlo said. "But, with the help of the chef, we made it our own. We put jalapenos in it and our bacon bits (made from smart bacon, which has no cholesterol). It's the one of our most popular dishes."
Foods include breakfast burritos and sandwiches, salads and wraps, toast, bowls, soups and sides. Prices range from $4.95 for a cup of soup to $12.95 for bowls of food. Beverage offerings include craft beverages, cold and brewed coffee, espresso drinks, tea and chai, hot chocolate, and bottled beverages, with prices ranging from $2.25 to $5.25.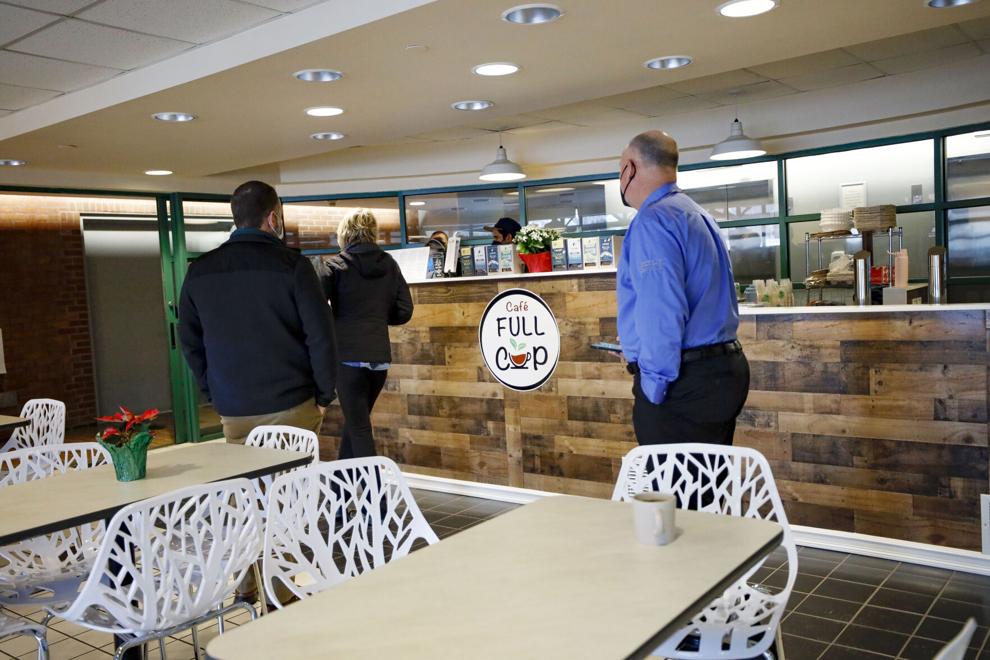 The Bravos received help from the MassHire Berkshire Workforce Board and the Berkshire Regional Office of the Massachusetts Small Business Development Center before starting their business. Cafe Full Cup has four employees.
The couple have extensively renovated their dining space at the Clock Tower Business Center. They added a counter along a large window that overlooks a patio. They declined to say how much money they invested in their business, but said they funded the business themselves.
The Full Cup Cafe serves breakfast and lunch and is open 7:00 a.m. to 3:00 p.m. Monday through Friday and 8:00 a.m. to 3:00 p.m. Saturday. It offers curbside service and takeout.